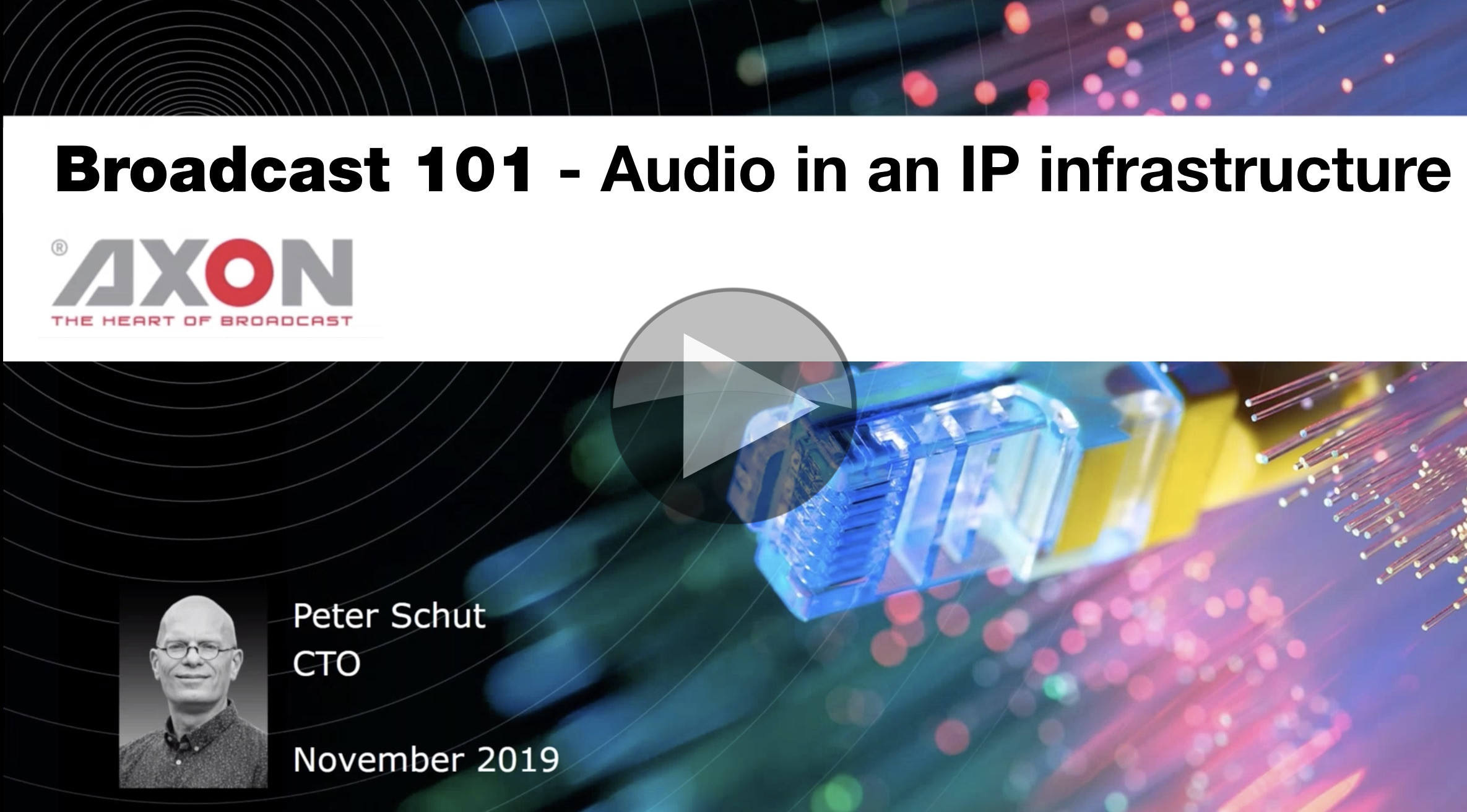 Uncompressed audio has been in the IP game a lot longer than uncompressed video. Because of its long history, it's had chance to create a fair number of formats ahead of the current standard AES67. Since many people were trying to achieve the same thing, we find that some formats are compatible with AES67 – in part, whilst we that others are not compatible.
To navigate this difficult world of compatibility, Axon CTO Peter Schut continues the Broadcast 101 webinar series with this video recorded this month.
Peter starts by explaining the different audio formats available today including Dante, RAVENNA and others and outlines the ways in which they do and don't interoperate. After spending a couple of minutes summarising each format individually, including the two SMPTE audio formats -30 and -31, he shows a helpful table comparing the,
Timing is next on the list discussing PTP and the way that SMPTE ST 2059 is used then packet time is covered explaining how the RTP payload fits into the equation. This payload directly affects the duration of audio you can fit into a packet. The duration is important in terms of keeping a low latency and is restricted to either 1ms or 125 microseconds by SMPTE ST 2110-30.
Peter finishes up this webinar talking about some further details about the interoperability problems between the formats.
Speaker
Peter Schut
CTO,
Axon