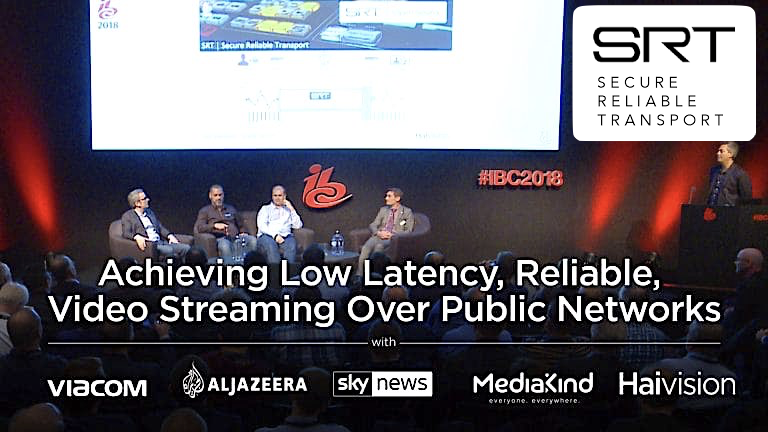 Real-life use cases on this innovative Open Source technology from the SRT Alliance recorded at IBC 2018.
SRT, Secure Reliable Transport, is an open source video transport protocol and technology stack that optimises streaming performance across unpredictable networks with secure streams and easy firewall traversal, bringing the best quality live video over the worst networks.
The SRT Open Source project, driven by the SRT Alliance, is a collaborative community of industry leaders and developers striving to achieve lower latency internet video transport by continuously improving open-source SRT.
At the end of the day, a technology is only as good as what it can actually do rather than what people promise and, in this talk, there are only real-world case studies from major companies. Including some brief words from Microsoft Azure's Satish Annapureddy discussing Microsoft's recent membership of the SRT alliance.
Speakers:


Glenn Goldstein, Chief Technology Convergence Officer, Viacom
Marc Cymontkowski, Senior Director, Core Technology, Haivision
Tony Jones, Principal Technologist, MediaKind
Miljenko Logozar, Director of Technology Solutions & Integrations, Al Jazeera
Chris Smith, Development Executive, News Technology, Sky News