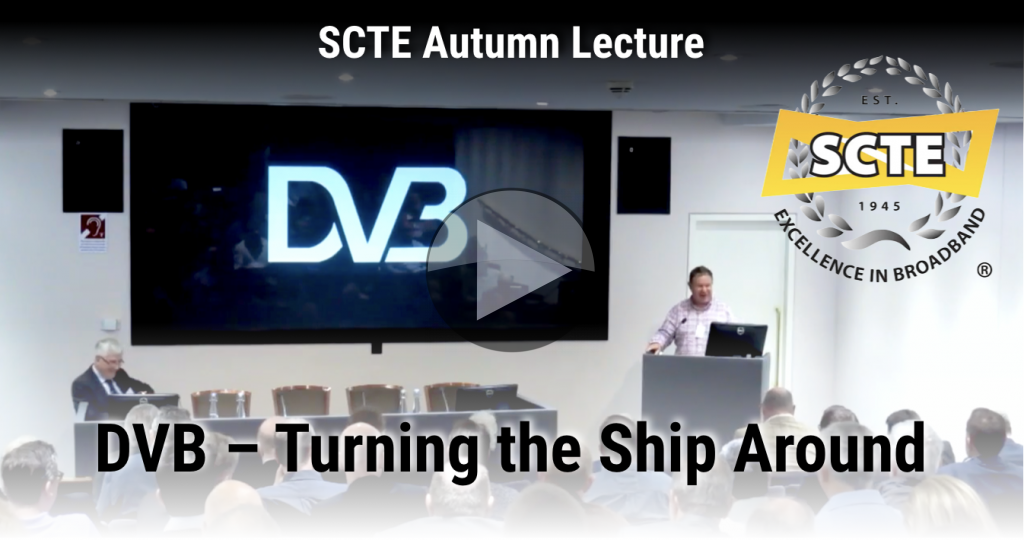 In this video of the SCTE Autumn Lecture 2018, Chairman of DVB and the EBU's Head of Distribution, Platforms & Services, Peter MacAvock explains the ways in which DVB, such a successful influence in our move to digital television, is relevant today and is still working to improve television delivery.
Peter starts with some positive news on the the level of TV watching still sustained throughout Europe despite the indisputable rise of Netflix, partly because much of that viewing has migrated to the television set.
There is a discussion of the promise of DVB-C2 which is introduced with a league table pitching the DVB standards as teams against the mighty 'Shannon United' football team that can't be beaten. Find out what score DVB-C2 would have got if it had seen adoption.
In the rest of this talk, discusses the following:
The new TV value chain, compared to the old
The relevance of the physical layer now that everything is IP
5G TV Deployments
What is DVB-I and why is it useful for IP-deployed services?
DVB's USPs
Speaker
Peter MacAvock
Chairman, DVB
Head of Distribution, Platforms & Services, EBU