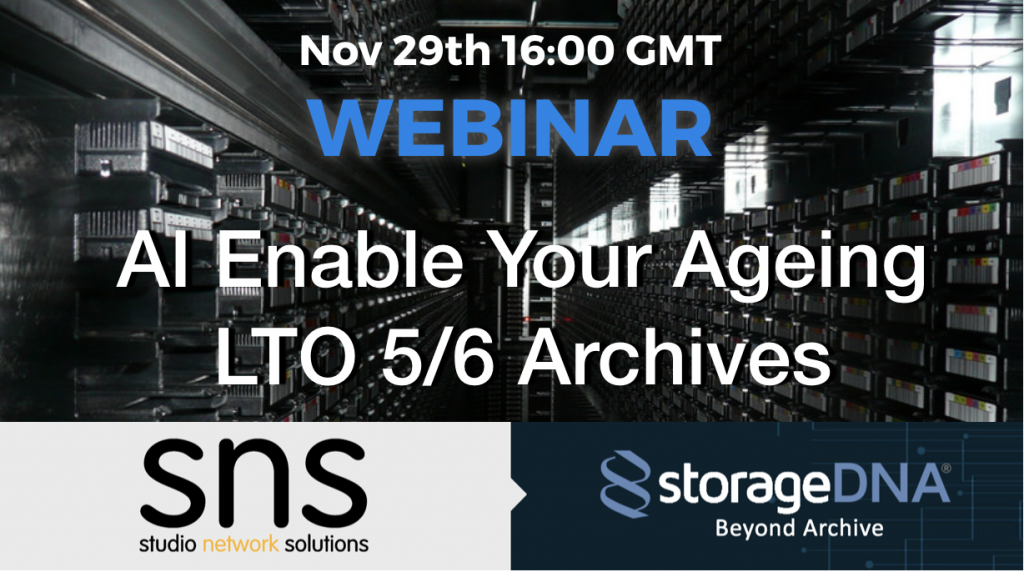 Date: 29th Nov 2018, 16:00 or 22:00 GMT
Media production is at an all-time high—with no signs of slowing down. By 2020, storage capacity requirements are predicted to increase by over 300%.
This explosive growth has facilities facing mounting issues sure to impact their media assets across every storage tier—especially when a significant percentage of their data is currently living on aging LTO-5/6 tapes.
Join on Thursday, November 29th to learn how to prepare your organization for the future by leveraging the power of AI combined with the latest LTO and disk-based storage technology.
In this webinar, you'll learn
• Smart migration strategies for moving from LTO-5/6 to LTO-7/8
• How to use AI to eliminate countless hours of metadata logging and create a searchable database of your online, nearline, and archived media
• Ways to improve accessibility and organization across your entire storage infrastructure
Register today to reserve your seat!
Presented by StorageDNA and Studio Network Solutions