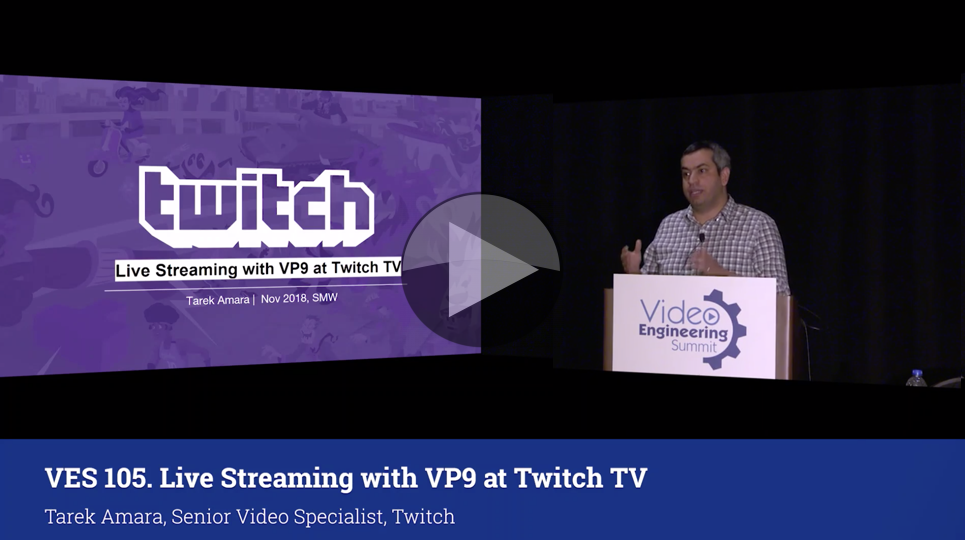 Tarek Amara from Twitch explains their move from a single codec (H.264) to multiple codecs in order to provide viewers an optimal viewing experience.
In this session, Tarek shares findings on VP9's suitability for live streaming and the technical and industrial challenges such move involves. Covering:
VP9 encoding performance,
Device and player support,
Bandwidth savings,
The role of FPGAs
plus an overview of how the transcoding platform need to change to enable VP9 encoding and delivery at scale.
This presentation is from the Video Engineering Summit at Streaming Media West 2018.
Speaker
Tarek Amara
Senior Video Specialist,
Twitch TV/Amazon