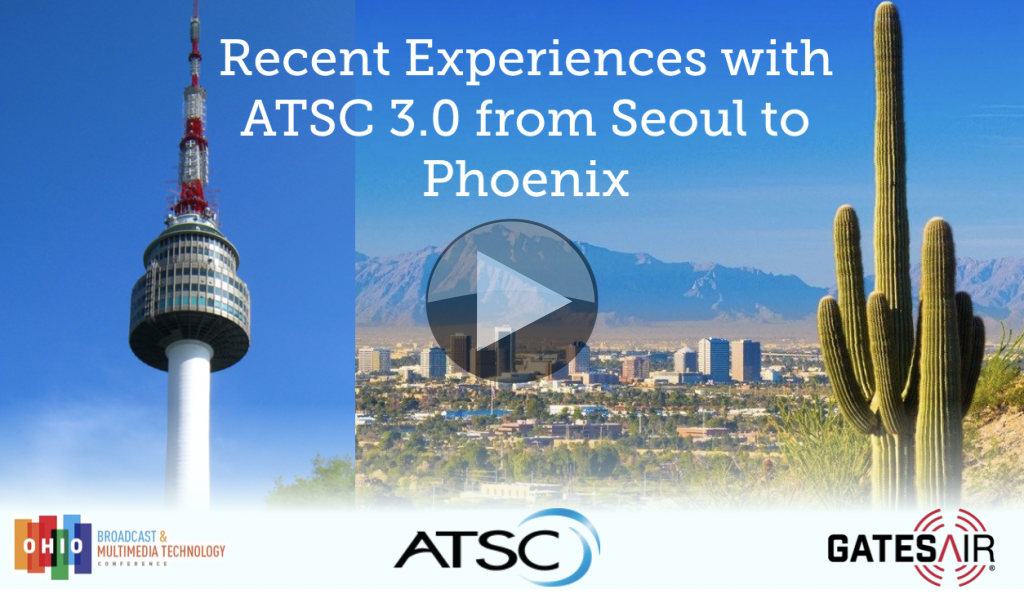 This talk is part of a series of talks on ATSC 3.0 we're featuring here on The Broadcast Knowledge. ATSC 3.0 is a big change in terrestrial television transmission because even over the air, the signal is IP.
In this talk, Joe Seccia from GatesAir, a company famed for its transmission systems, talks us through where the US (and Seoul) is on its way to deploying this technology.
With major US broadcasters having pledged to be on air with ATSC 3.0 by the end of 2020, trials are turning in to deployments and this is a report back on what's been going on.
Joe covers the history of previous tests and trials before taking us through the architecture of a typical system. After explaining the significance of the move to IP, Joe also covers other improvements such as using OFDM modulation and thus being able to use a single frequency network (SFN). This combination of technologies improves reception and coverage over the 8VSB transmissions which went before it.
We also hear about the difference between home and broadcast gateways in the system as well as the Early Alert System Augmentation features which allow a broadcaster to 'wake up' TVs and other devices when disasters strike or are predicted.
Speakers
Joe Seccia
Manager, TV Transmission Market and Product Development Strategy,
GatesAir