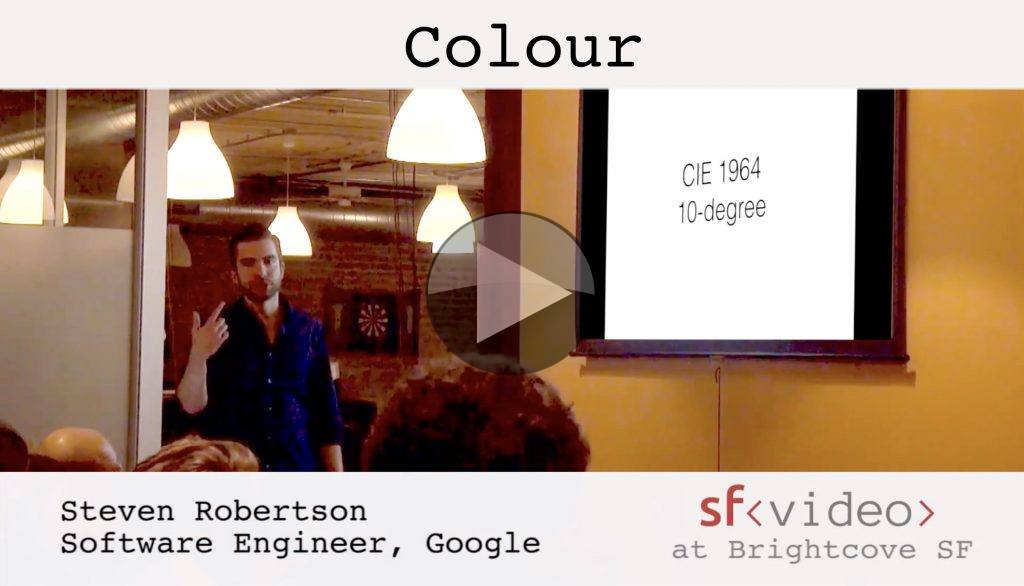 With the advent of digital video, the people in the middle of the broadcast chain have little do to with colour for the most part. Yet those in post production, acquisition and decoding/display are finding it life more and more difficult as we continue to expand colour gamut and deliver on new displays.
Google's Steven Robertson takes us comprehensively though the challenges of colour from the fundamentals of sight to the intricacies of dealing with REC 601, 709, BT 2020, HDR, YUV transforms and all the mistakes people make in between.
An approachable talk which gives a great overview, raises good points and goes into detail where necessary.
An interesting point of view is that colour subsampling should die. After all, we're now at a point where we could feed an encoded with 4:4:4 video and get it to compress the colour channels more than the luminance channel. Steven says that this would generate more accurate colour than by stripping it of a fixed amount of data like 4:2:2 subsampling does.
Given at Brightcove HQ as part of the San Francisco Video Tech meet-ups.
Speaker
Steven Robertson
Software Engineer,
Google