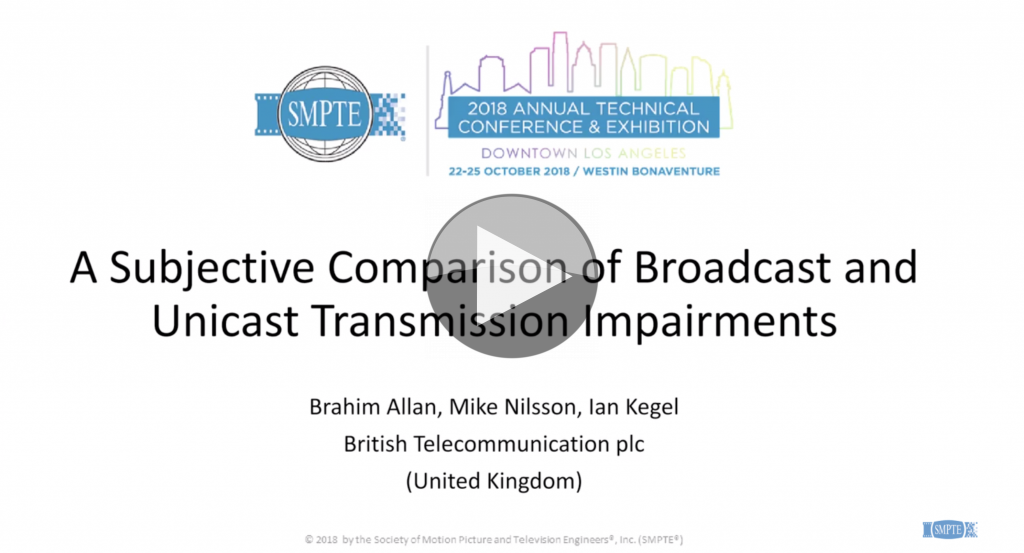 Encoding at a high quality is only part of the equation for delivering a great experience to your viewers. When something goes wrong, the way viewers feel is just as important and then when it's going right.
In this talk, Brahim Allan from British Telecom talks is through their experiment finding out how people felt about various different types of video impairment and the various sizes of screen now available on smart phones, tablets and, of course, TVs.
Brahim explains that they compared errors associated with broadcast and multicast delivery which appear as areas of extreme color or tearing of the image, with errors associated with Adaptive Bit Rate unicast, such as interruptions and quality variations. Interruptions were the most annoying impairment and interestingly young students have similar views to the adults.
Watch now for the full results!
Speakers
Brahim Allan
BT