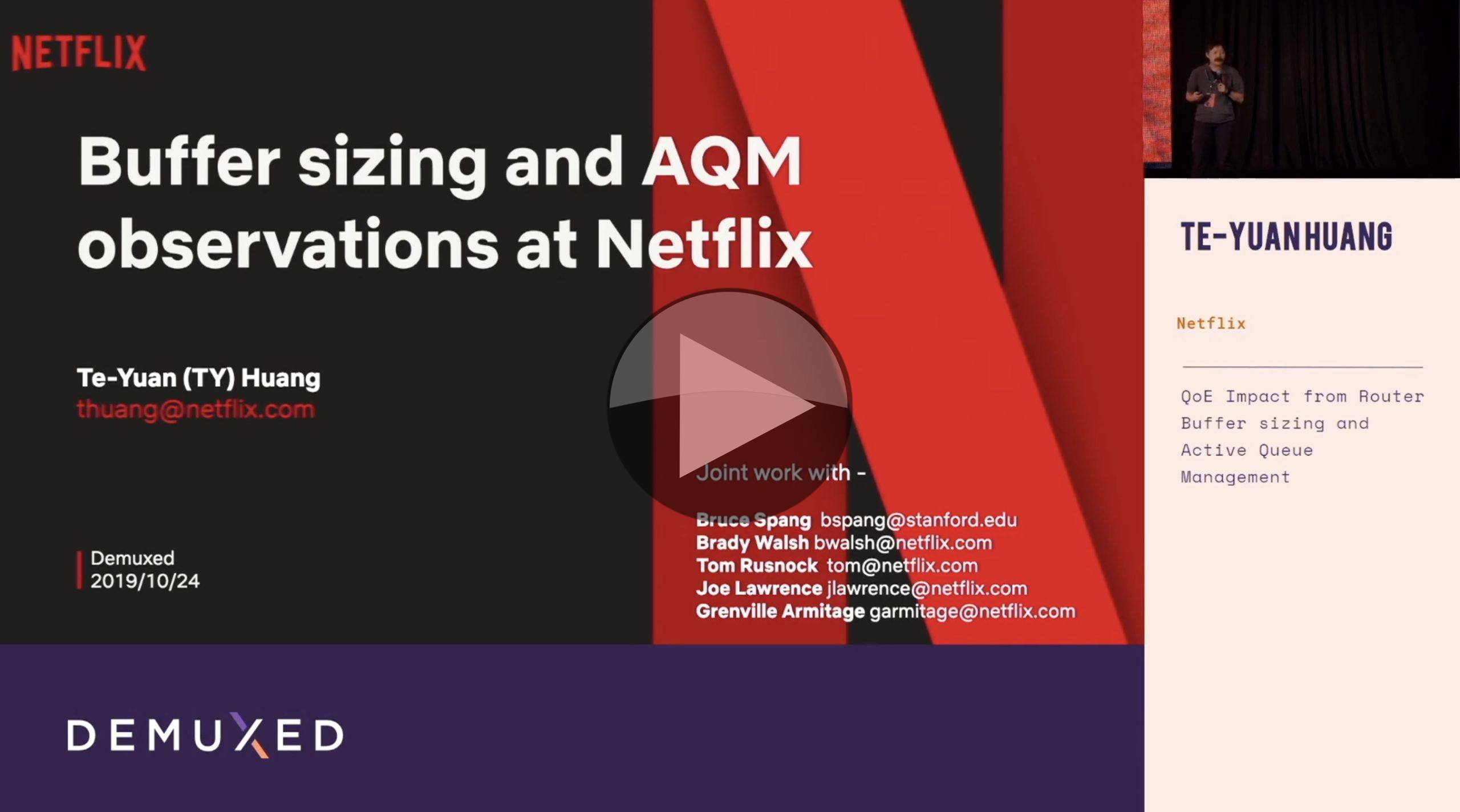 Netflix take to the stage at Demux to tell us about the work they've been doing to understand and reduce latency by looking at the queue management of their managed switches. As Tony Orme mentioned yesterday, we need buffers in IP systems to allow synchronous parts to interact. Here, we're looking at how the core network fabric's buffers can get in
the way of the main video flows.
Te-Yuan Huang from Netflix explains their work in investigating buffers and how best to use them. She talks about the flows that occur due to the buffer models of standard switches i.e. waiting until the buffer is full and then dropping everything else that comes in until the buffer is emptied. There is an alternative method, Active Queue Management (AQM), called FQ-CoDel which drops packets based on probability before the buffer is dropped. By carefully choosing the probability, you can actually improve buffer handling and the impact it has on latency.
Te-Yuan shows us results from tests that her team has done which show that the FQ-CoDel specification does, indeed, reduce latency. After showing us the data, she summarises saying that FQ-CoDel improves playback and QOE.
Watch now!
Speaker
Te-Yuan Huang
Engineering Manager (Adaptive Streaming),
Netflix