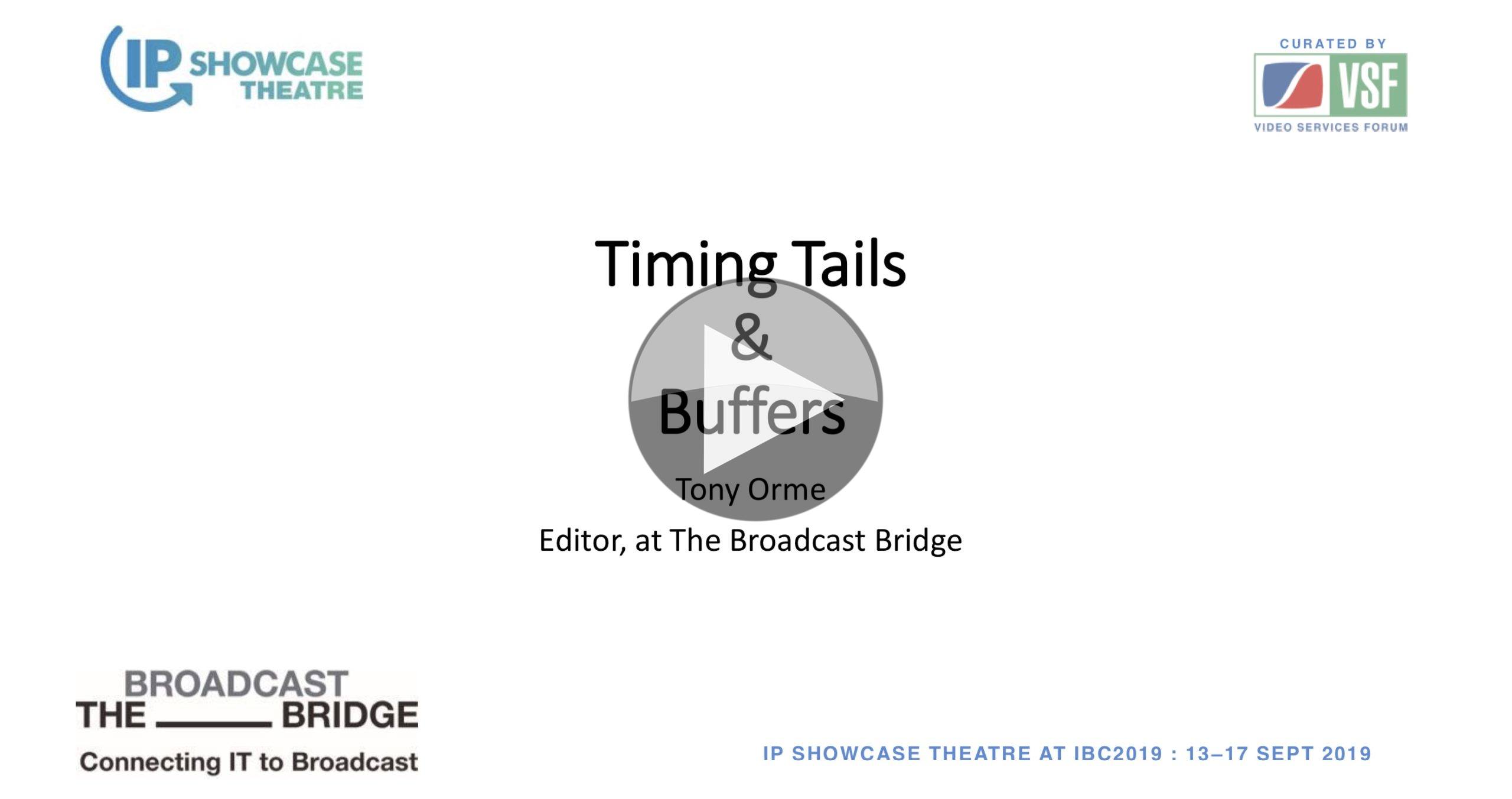 Timing and synchronisation have always been a fundamental aspect of TV and as we move to IP, we see that timing is just as important. Whilst there are digital workflows that don't need to be synchronised against each other, many do such as studio productions. However, as we see in this talk from The Broadcast Bridge's Tony Orme, IP networks make timing all the more variable and accounting for this is key to success.
To start with Tony looks at the way the OBs, also known as REMIs, are moving to IP and need a timing plane across all of the different parts of production. We see how traditionally synchronisation is needed and the effect of timing problems not only in missed data but also with all essences being sent separately synchronisation problems between them can easily creep in.
When it comes to IP timing itself, Tony explains how PTP is used to record the capture time of the media/essences and distribute through the system. Looking at the data on the wire and the interval between that and the last will show a distribution of, hopefully, a few microseconds variation. This variation gives rise to jitter which is a varying delay in data arrival. The larger the spread, the more difficult it will be to recover data. To examine this more closely, Tony looks at the reasons for and the impacts of congestion, jitter, reordering of data.
Bursting, to make one of these as an example, is a much overlooked issue on networks. While it can occur in many scenarios without any undue problems, microbusting can be a major issue and one that you need to look for to find. This surrounds the issue of how you decide that a data flow is, say, 500Mbps. If you had an encoder which sent data at 1Gbps for 5 minutes and no data for 5 minutes, then over the 10 minute window, the average bitrate would have been 500Mbps. This clearly isn't a 500Mbps encoder, but how narrow do you need to have your measurement window to be happy it is, indeed, 500Mbps by all reasonable definitions? Do you need to measure it over 1 second, 1 millisecond? Behind microbursting is the tendency of computers to send whatever data they have as quickly as possible; if a computer has a 10Gbe NIC, then it will send at 10Gbps. What video receivers actually need is well spaced packets which always come a set time apart.
Buffers a necessary for IP transmission, in fact within a computer there are many buffers. So using and understanding buffers is very important. Tony takes us through the thought process of considering what buffers are and why we need them. With this groundwork laid, understanding their use and potential problems is easier and well illustrated in this talk. For instance, since there are buffers in many parts of the chain to send data from an application to a NIC and have it arrive at the destination, the best way to maximise the chances of having a deterministic delay in the Tx path is to insert PTP information almost at the point of egress in the NIC rather than in the application itself.
The talk concludes by looking at buffer fill models and the problems that come with streaming using TCP/IP rather then UDP/IP (or RTP). The latter being the most common.
Watch now!
Download the presentations!
Speakers