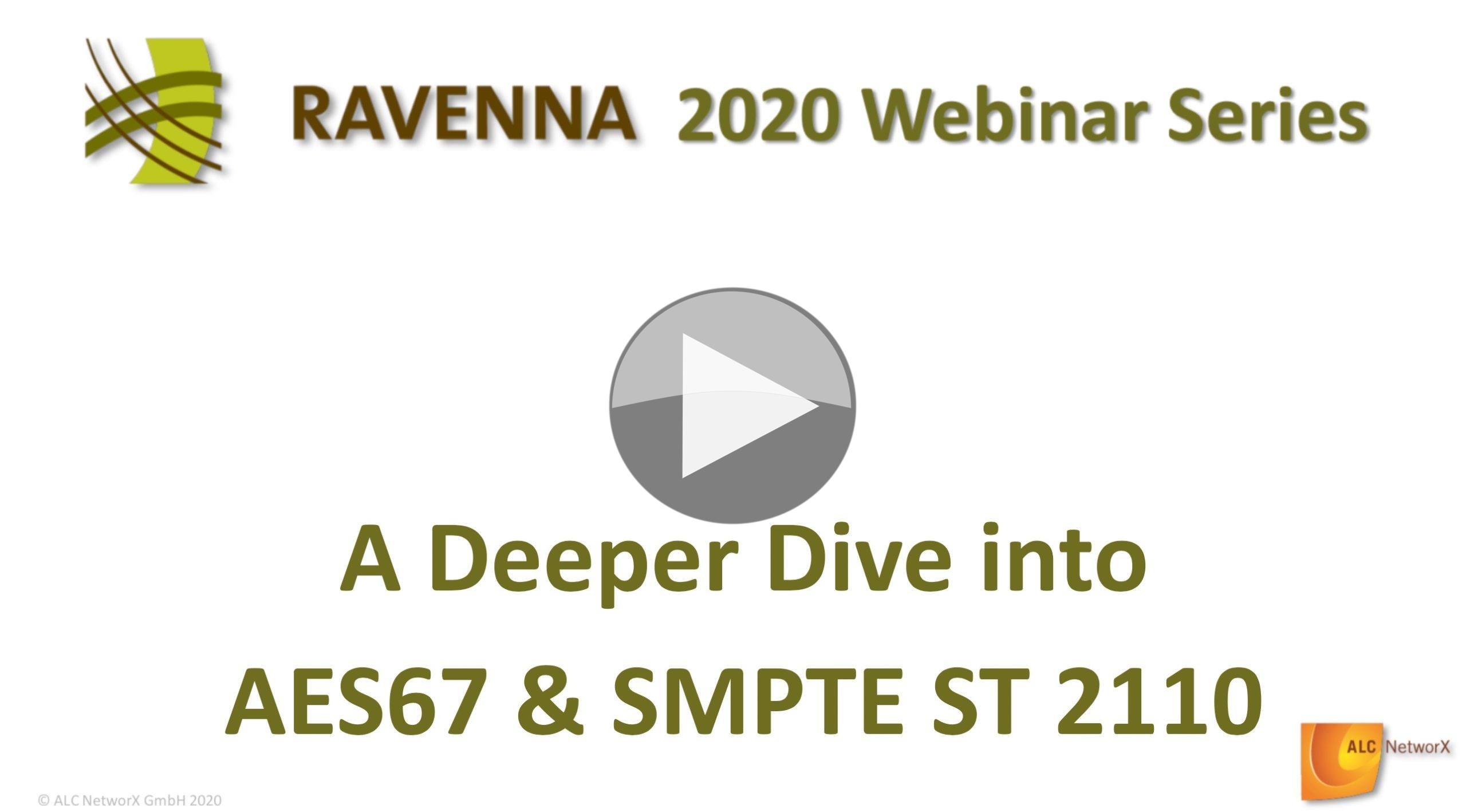 A deeper dive here, in the continuing series of videos looking at AES67, SMPTE ST 2110 and Ravenna. Andreas Hildebrand from ALC Networx is back to investigate the next level down on how AES67 and ST 2110 operate and how they can be configured. The talk, however, remains accessible throughout and starts with an reminder of what AES67 is and why it exists. This is was also covered in his first talk.
After explaining the AES67 was created as a way for multiple audio-over-IP standards to interoperate, Andreas looks at the stack, stepping through it to explain each element. The first topic is timing. He explains that every device on the AES67 network is not only governed by PTP, but it's also runs its own clock which is called the Local Clock. From the Local Clock, the device then also creates a Media Clock which is based on the Local Clock time but is used to crate any frequency needed for the media (48KHz, for instance). Finally an RTP clock is kept for transmission over the network.
The next item featured on the stack is encoding. AES67 is baed on linear audio, also known as PCM. AES67 ensures that 48KHz, 16 & 24-bit audio is supported on all devices and allows up to 8 channels per stream. Importantly, Andreas explains the different versions of packet time which are supported, 1ms being mandatory which allows 48 samples of 48 KHz audio into teach IP packet.
SDP – Session Description Protocol is next which describes in a simple text file what's in the AES67 stream giving its configuration. Then Andreas looks at what Link Offset is and examines its role in determining latency and the types of latency it's been made to compensate for. He then talks you through working out what latency setting you need to use including taking into account the number of switches in a network and our frame size.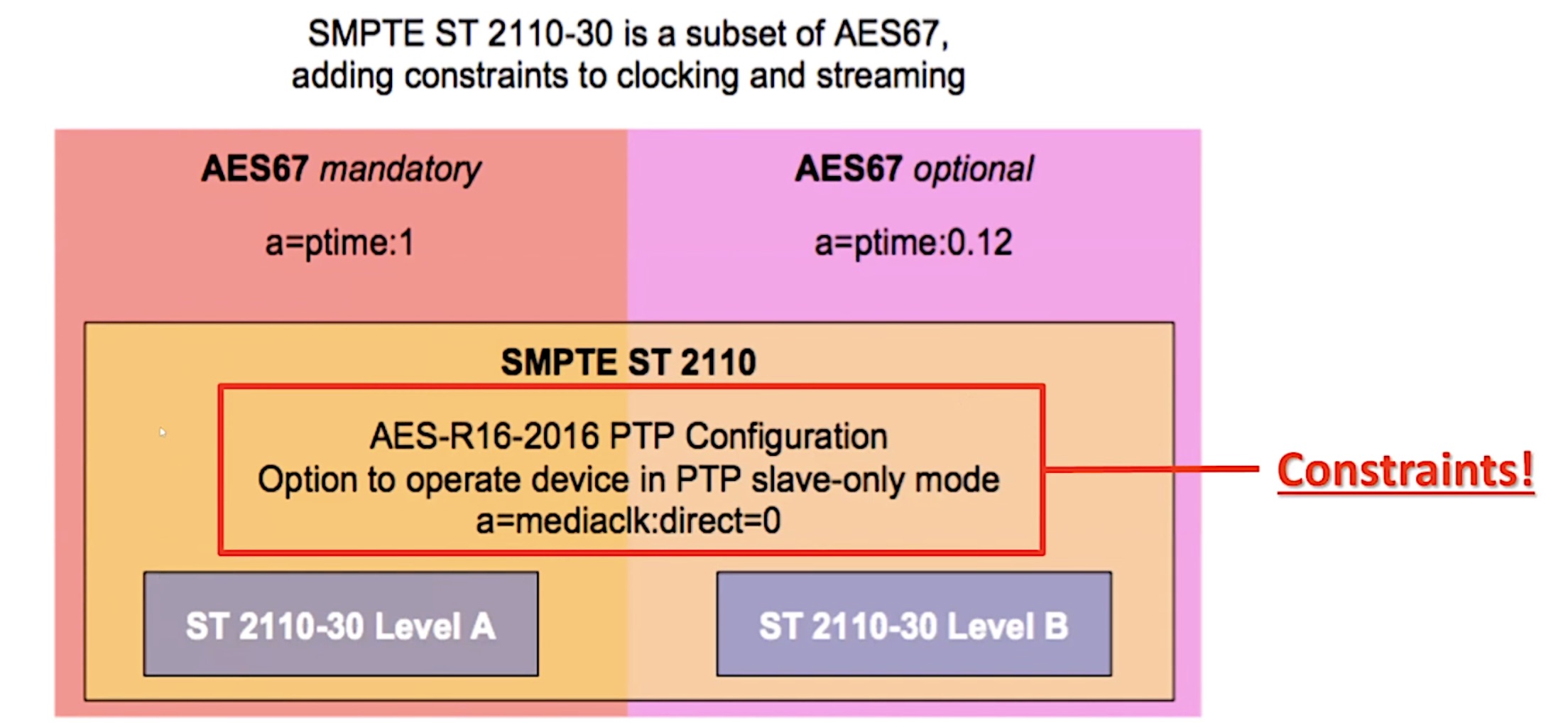 SMPTE ST 2110 is the focus for the last part of the talk. This, Andreas explains, is a way of moving, typically uncompressed, professional media (also known as essences) around a network for live production with very low latency. It sends audio separately to the video and uses AES67 to do so. This is defined in standard ST 2110-30. However, there are some important configurations for AES67 which are mandated in order to be compatible which Andreas explains. One example is forcing all devices to be slave only, another is setting the RTP clock offset to zero. Andreas finishes the talk by summarising what parts of ST 2110 and AES67 overlap including discussing the frame sizes supported.
Watch now!
Download the presentation
Speaker
Andreas Hildebrand
Senior Product Manager,
ALC NetworX Gmbh.