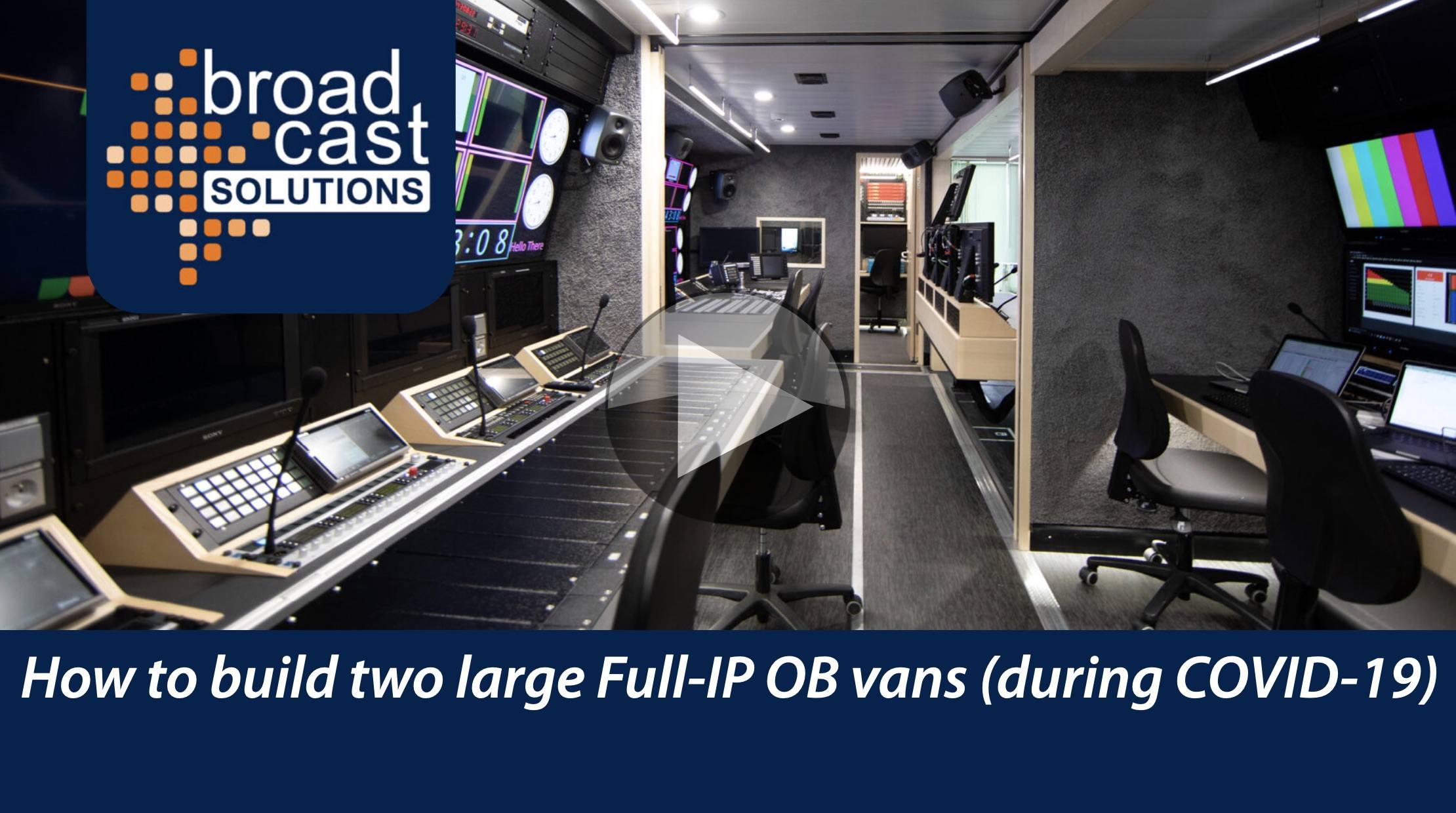 It's never been easy building a large OB van. Keeping within axel weight, getting enough technology in and working within a tight project timeline, not to mention keeping the expanding sections cool and water-tight is no easy task. Add on that social distancing thanks to SARS-CoV-2 and life gets particularly tricky.
This project was intriguing before Covid-19 because it called for two identical SMPTE ST-2110 IP trucks to be built, explains Geert Thoelen from NEP Belgium. Both are 16-camera trucks with 3 EVS each. The idea being that people could walk into truck A on Saturday and do a show then walk into truck B on Sunday and work in exactly the same show but on a different match. Being identical, when these trucks will be delivered to Belgium public broadcaster RTBF, production crews won't need to worry about getting a better or worse truck then the other programmes.. The added benefit is that weight is reduced compared to SDI baseband. The trucks come loaded with Sony Cameras, Arista Switches, Lawo audio, EVS replays and Riedel intercoms. It's ready to take a software upgrade for UHD and offers 32 frame-synched and colour-corrected inputs plus 32 outputs.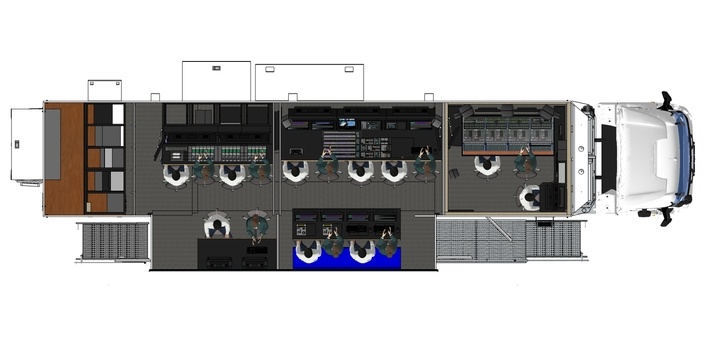 Broadcast Solutions have worked with NEP Belgium for many years, an ironically close relationship which became a key asset in this project which had to be completed under social distancing rules. Working open book and having an existing trust between the parties, we hear, was important in completing this project on time. Broadcast Solutions separated internet access for the truck to access the truck as it was being built with 24/7 remote access for vendors.
Axel Kühlem fro broadcast solutions address a question from the audience of the benefits of 2110. He confirms that weight is reduced compared to SDI by about half, comparing like for like equipment. Furthermore, he says the power is reduced. The aim of having two identical trucks is to allow them to be occasionally joined for large events or even connected into RTBF's studio infrastructure for those times when you just don't have enough facilities. Geert points out that IP on its own is still more expensive than baseband, but you are paying for the ability to scale in the future. Once you count the flexibility it affords both the productions and the broadcaster, it may well turn out cheaper over its lifetime.
Watch now!
Speakers
Axel Kühlem
Senior System Architect
Broadcast Solutions
Geert Thoelen
Technical Director,
NEP Belgium