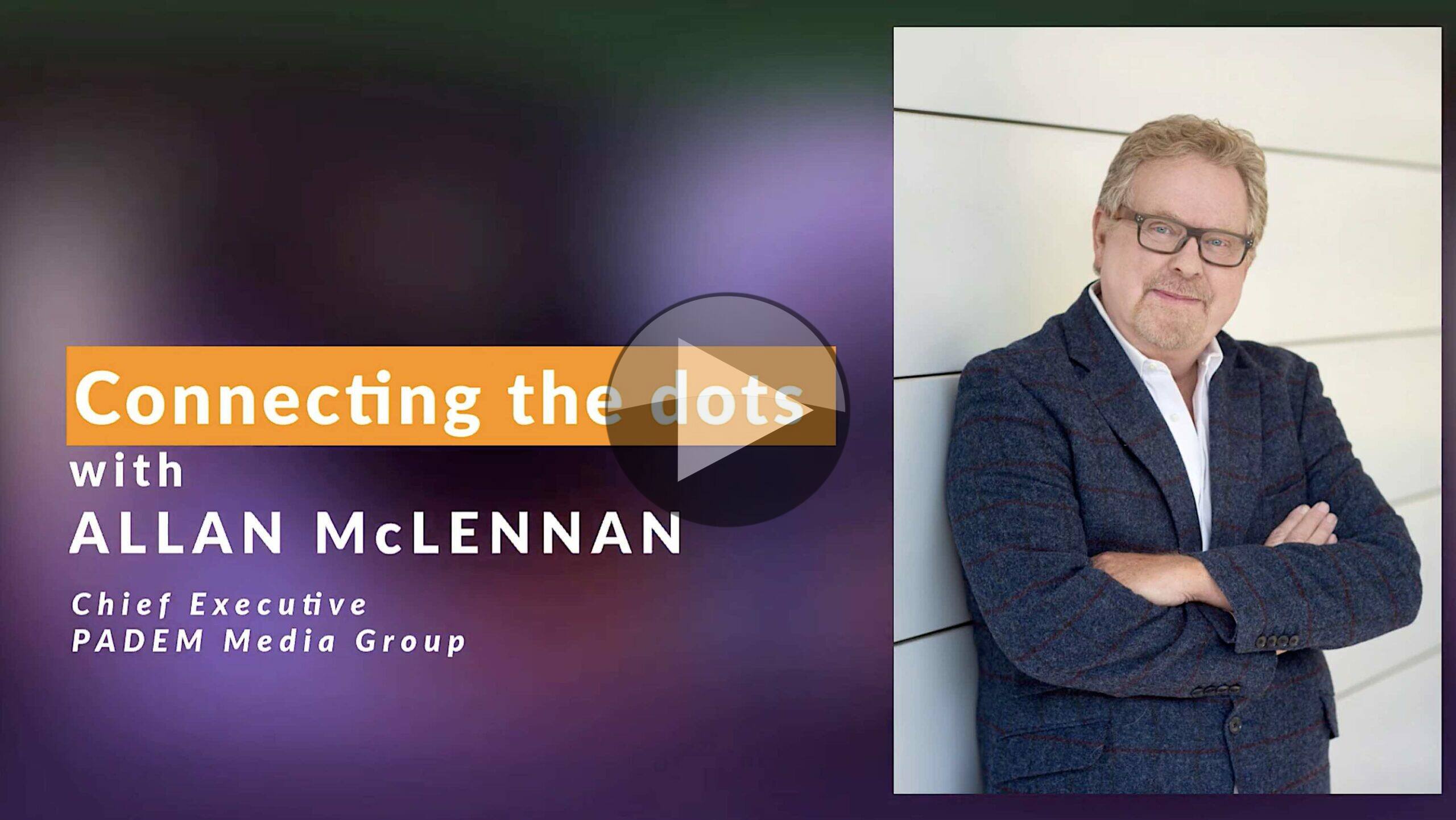 If there's anything we can say following the Discovery Warner announcement, it's that the streaming market isn't quietening down. Understanding what's at play behind the headlines is key to making sense of this increasingly complicated marketplace. To help do exactly that, Allan McLennan from PADEM Media Group speaks to Andreas Waltenspeil about super aggregators, Disney Vs Netflix tricks for success in the market. Strategies that don't work are single-threaded, explains Allan. Today's companies don't do just broadcast or just IP, they're bringing satellite, broadcast, streaming and other avenues into one to maximise reach. They're also looking to their partners to help them understand their audience with analytics, improved workflows and creating a best-of-breed service.
PADEM Media Group, which focuses on market execution and acceleration, see the trends in Europe lagging slightly the US and suggests that the growth in AVoD seen in the US will continue to manifest in Europe. Advertising-based VoD (AVOD) is very compelling for many viewers because it's easy, accessible and free to watch. Subscription-based VoD (SVOD), on the other hand, is prized by certain viewers who don't want to see adverts. While this balance is strongly in favour of SVOD services at the moment, Allan sees that AVoD will continue to grow its market share allowing providers to reach people who don't have the means for another subscription.
Andreas asks about market fragmentation which is 'part of the game' according to Allan. This is why there is a continued role for super aggregators whose role is to bring into one place as much content as possible. There are different aggregators in the market. Disney, Allan argues, is one example as they feature Hulu, ESPN and Disney+ under one umbrella delivering content for the whole family. This is naturally a self-limiting form of aggregation which only includes Disney-owned properties. Another more expansive offering are device manufacturers like Roku whos device can access many different services. Though no-one as told Google, this is a win for consumers and streaming providers. Allan sees Roku in a strong position with 35, going on 40, million users so considers the chances of them being acquired in the next couple of years quite high.
The video finishes talking about streaming wars. There will always be a fight for dominance so they will never end, but the question is how they will pan out. Certainly, there's a fight for size, the Discovery Warner merger is partly about this. But there's always to the 'road to niche'. Major services like Crunchyroll started with a niche offering, though we see that the larger niches such as Anime are big enough to scale well worldwide. More specific niches may have much smaller bases but can provide a great, profitable business. Allan's interested to see how the Broadcasters continue to engage against the 'Streamers' such as Netflix and Amazon. Netflix has moved into original programming, in essence like the broadcasters and Amazon has started making its name by winning major sports rights, not unlike how BT Sports first entered the UK market against Sky. We've seen recently that European public broadcasters are capitalising on their local content to continue to forge a relationship with their user base. This represents a response to the global, English-language American-dominated, market which fights without using total size as the weapon.
Watch now!
Speakers
Allan McLennan
Chief Executive,
PADEM Media Group
Andreas Waltenspiel
General Manager,
Waltenspiel Management Consulting