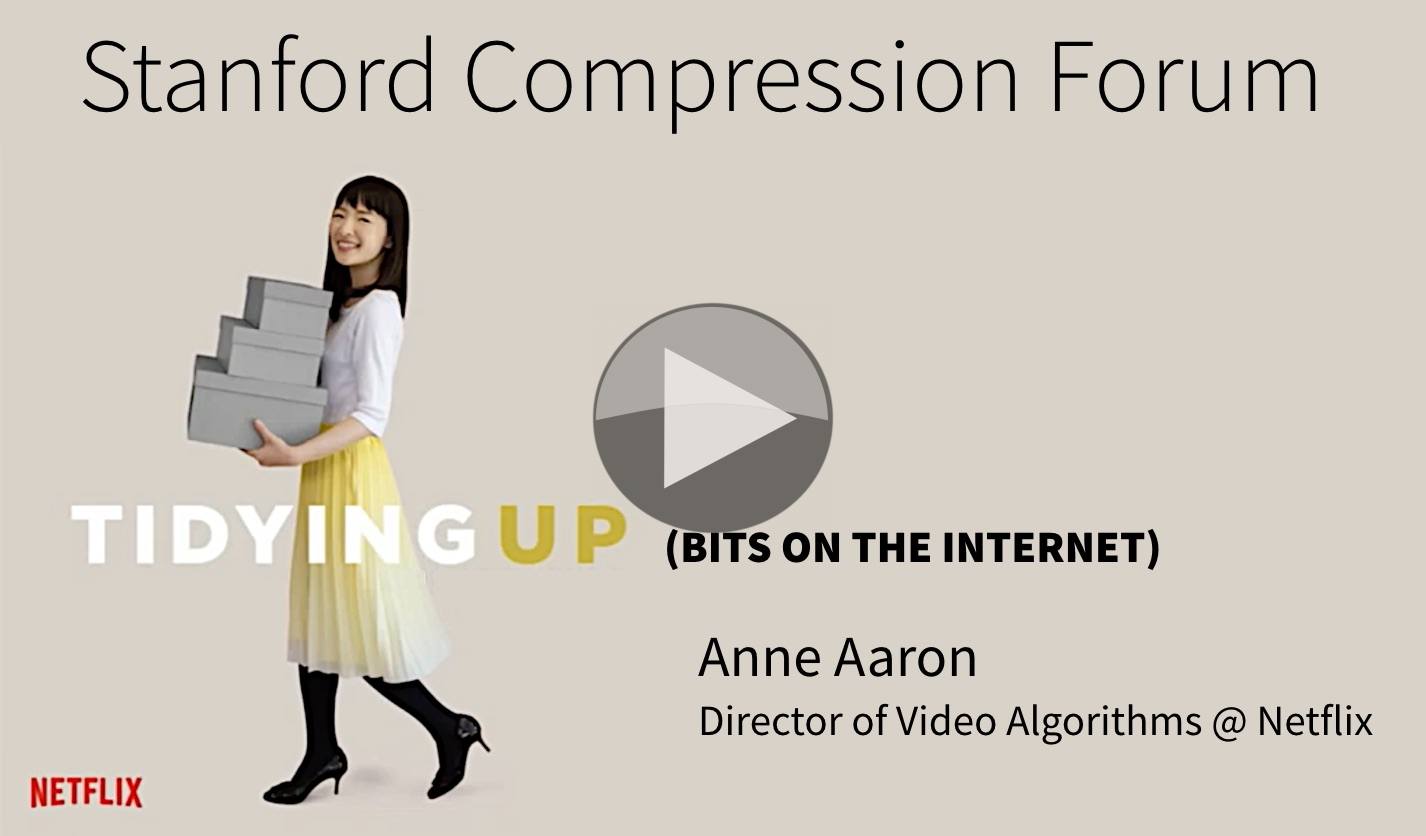 Netflix's Anne Aaron explains how VMAF came about and how AV1 is going to benefit both the business and the viewers.
VMAF is a method for computers to calculate the quality of a video in a way which would match a human's opinion. Standing for Video Multi-Method Assessment Fusion, Anne explains that it's a combination (fusion) of more than one metric each harnessing different aspects. She presents data showing the increased correlation between VMAF and real-life tests.
Anne's job is to maximise enjoyment of content through efficient use of bandwidth. She explains there are many places with wireless data is limited so getting the maximum amount of video through that bandwidth cap is an essential part of Netflix's business health.
This ties in with why Netflix is part of the Alliance for Open Media who are in the process of specifying AV1, the new video codec which promises bitrate improvements over-and-above HEVC. Anne expands on this and presents the aim to deliver 32 hours of video using AV1 for 4Gb subscribers.
Watch now!
Speaker