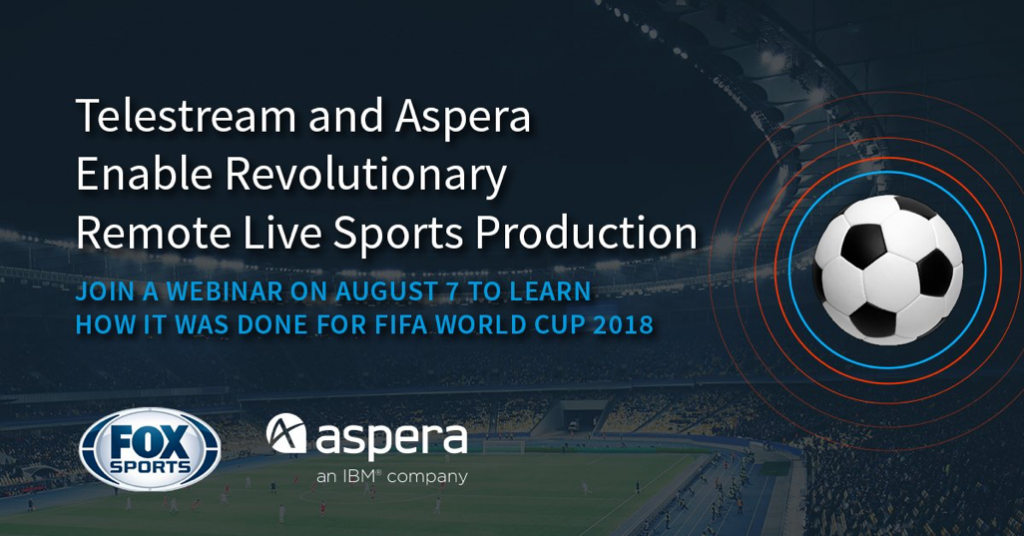 Date: Tuesday 7th August 2018.
In this webinar, learn how FOX Sports teams up with IBM Aspera and Telestream to make remote live sports production of all edited content possible. In order to deliver 320 hours of original content and 1,100 hours of captured video from over 6,000 miles away, FOX Sports is using IBM Aspera FASPStream technology, integrated into Telestream's Lightspeed Live and Vantage products.
Join the webinar to hear how this solution enhances tournament coverage while avoiding reliance on expensive, dedicated fiber or satellite connections.
Presenters:
Mike Flathers, Chief Technology Officer, IBM Aspera
Ken Haren, Marketing Director, Telestream
Register Now!