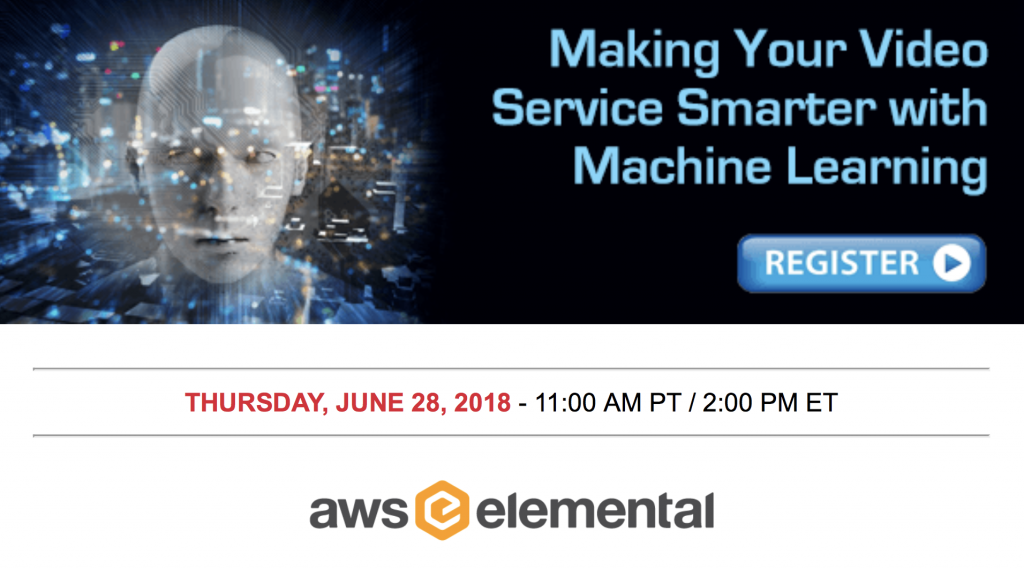 Machine Learning is new and gets lots of attention and this webinar brings real-life examples of machine learning in use for broadcast.
AWS Elemental and GrayMeta discuss
• Ways to enrich content to increase its value
• Using clip production for targeted personalization
• Creating ad pods for effective monetisation
• A variety of workflows, including content indexing, metadata generation, content retrieval, action metadata, and content monetisation
This webinar will highlight a key use case from the Sky News "Royal Wedding: Who's Who Live" app. Hear from GrayMeta about the innovative workflow that used machine learning functionality to create an enhanced experience for users during the Royal Wedding.
MODERATOR
SPEAKERS
Eric Schumacher-Rasmussen
VP / Editor
Streaming Media
Kiran Patel
Solutions Marketing Manager
AWS Elemental
Chris Kuthan
Business Development Manager
Amazon Web Services
Josh Wiggins
Chief Commercial Officer
GrayMeta