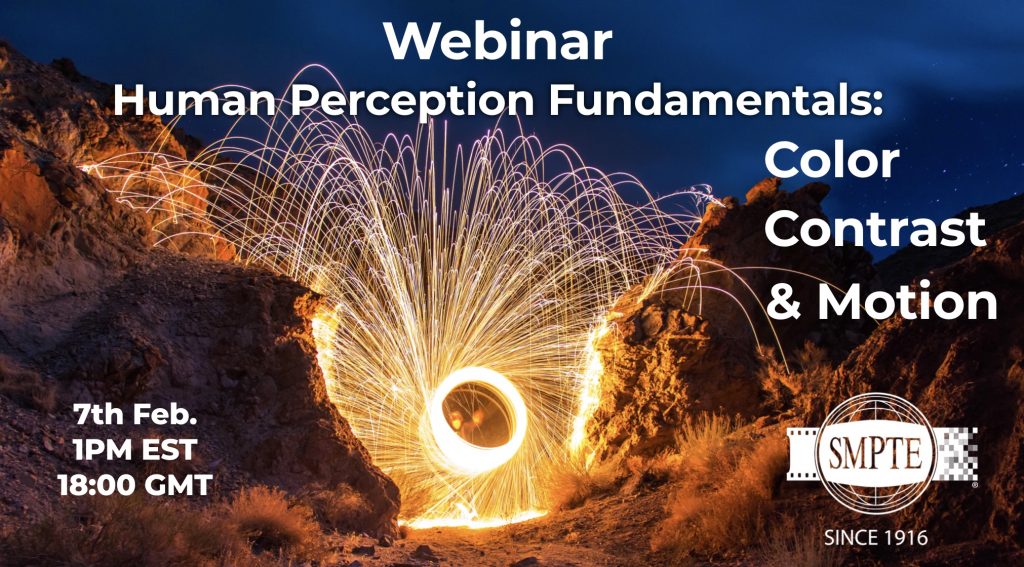 Thursday February 7th, 10am PST / 1pm EST / 18:00 GMT
Now available on-demand!
There is so much talk about HDR, wide colour gamut (WCG), 'Better Pixels' and all the TVs seem to interpolate motion up to 100Hz or above, that it's good to stop and check we know why all of this matters – and crucially when it doesn't.
SMPTE's new 'Essential Technology Concepts Webcasts' are here to help and for the first webcast, David Long will look at the fundamentals of colour, contrast and motion in terms of what we actually see.
This promises to be a great talk and, the chances are, even people who 'know it already' will be reminded of a thing or two!
Speakers
David Long
Director
RIT Center for Media, Arts, Games, Interaction & Creativity
& MAGIC Spell Studios