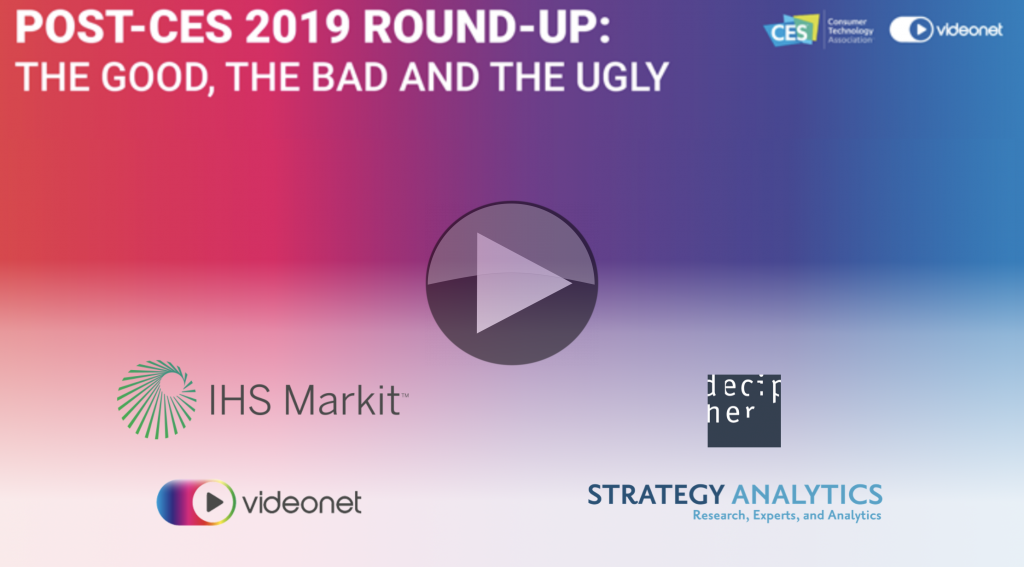 This on-demand webinar brings together Nighel Walley from Decipher, Paul Gagnon from IHS Markt, to talk all things CES with David Mercer from Strategy Analytics and Justin Lebbon from Mediatel events.
CES is used as a barometer of things to come and things that are on the way out and has a strong link into parts of the broadcast industry. At the end of the day, people change and technology changes; whatever your company, if you don't change to suit, then you'll be out of business.
So what's hot and what's off the boil this year? Find out as they cover 5G, 4K, AI, Screen tech and much more.
Speakers
Nigel Walley
Managing Director,
Decipher
Paul Gagnon
Executive Director of Analysis & Research
IHS Markit
David Mercer
VP and Principal Analyst
Strategy Analytics
<
Justin Lebbon
Director
Mediatel Events