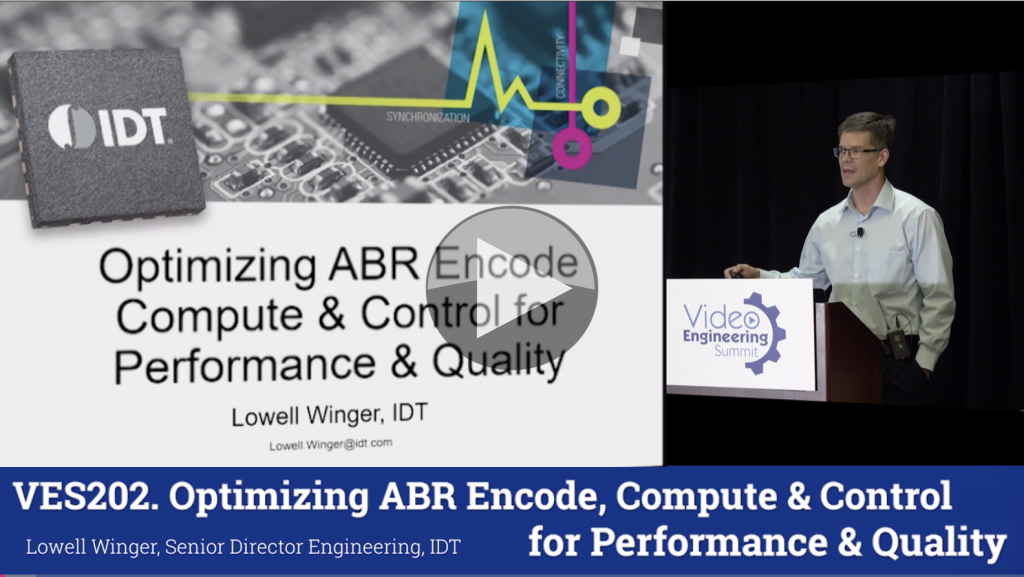 Adaptive bitrate, ABR, is vital in effective delivery of video to the home where bandwidth varies over time. It requires creating several different renditions of your content at various bitrates, resolutions and even frame rate. These multiple encodes put a computational burden on the transcode stage.
Lowell Winger explains ways of optimising ABR encodes to reduce the computation needed to create these different versions. He explains ways to use encoding decisions from one version and use them in other encodes. This has a benefit of being able to use decisions made on high-resolution versions – which are benefiting from high definition to inform the decision in detail – on low-resolution content where the decision would otherwise be made with a lot less information.
This talk is the type of deep dive into encoding techniques that you would expect from the Video Engineering Summit which happens at Streaming Media East.
Speaker
Lowell Winger
Former Senior Director of Engineering,
IDT Inc.