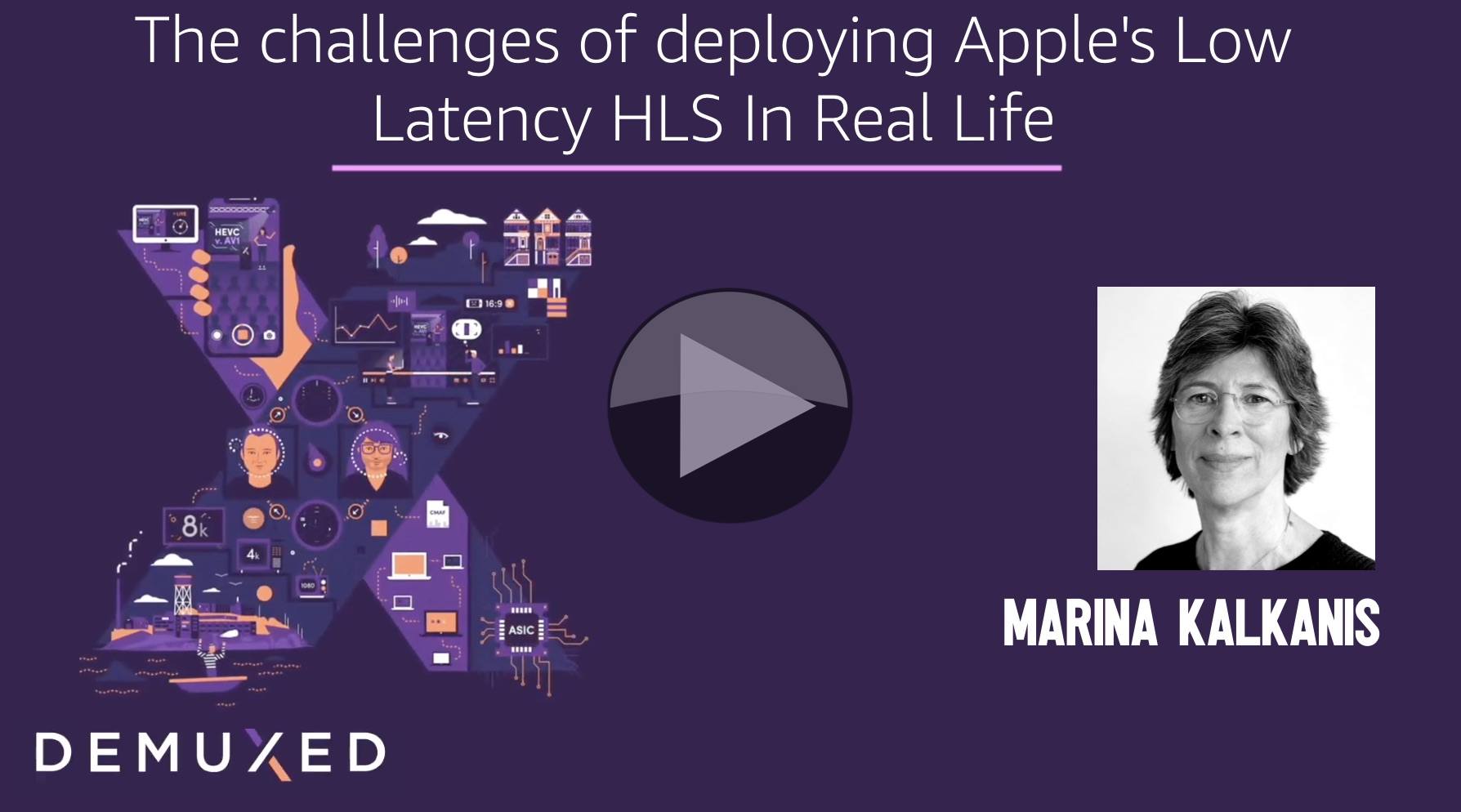 HLS has taken the world by storm since its first release 10 years ago. Capitalising on the already widely understood and deployed technologise already underpinning websites at the time, it brought with it great scalability and the ability to seamlessly move between different bitrate streams to help deal with varying network performance (and computer performance!). In the beginning, streaming latency wasn't a big deal, but with multi-million pound sports events being routinely streamed, this has changed and is one of the biggest challenges for streaming media now.
Low-Latency HLS (LL-HLS) is Apple's way of bringing down latency to be comparable with broadcast television for those live broadcast where immediacy really matters. The release of LL-HLS came as a blow to the community-driven moves to deliver lower latency and, indeed, to adoption of MPEG-DASH's CMAF. But as more light was shone on the detail, the more questions arose in how this was actually going to work in practice.
Marina Kalkanis from M2A Media explains how they have been working with DAZN and Akamai to get LL-HLS working and what they are learning in this pilot project. Choosing the new segment sizes and how they are delivered is a key first step in ensuring low latency. M2A are testing 320ms sizes which means very frequent requests for playlists and quickly growing playlist files; both are issues which need to be managed.
Marina explains the use of playlist shortening, use of HTTP Push in HTTP2 to reduce latency, integration into the CDN and what the CDN is required to do. Marina finishes by explaining how they are conducting the testing and the status of the project.
Watch now!
Speaker
Marina Kalkanis
CEO,
M2A Media