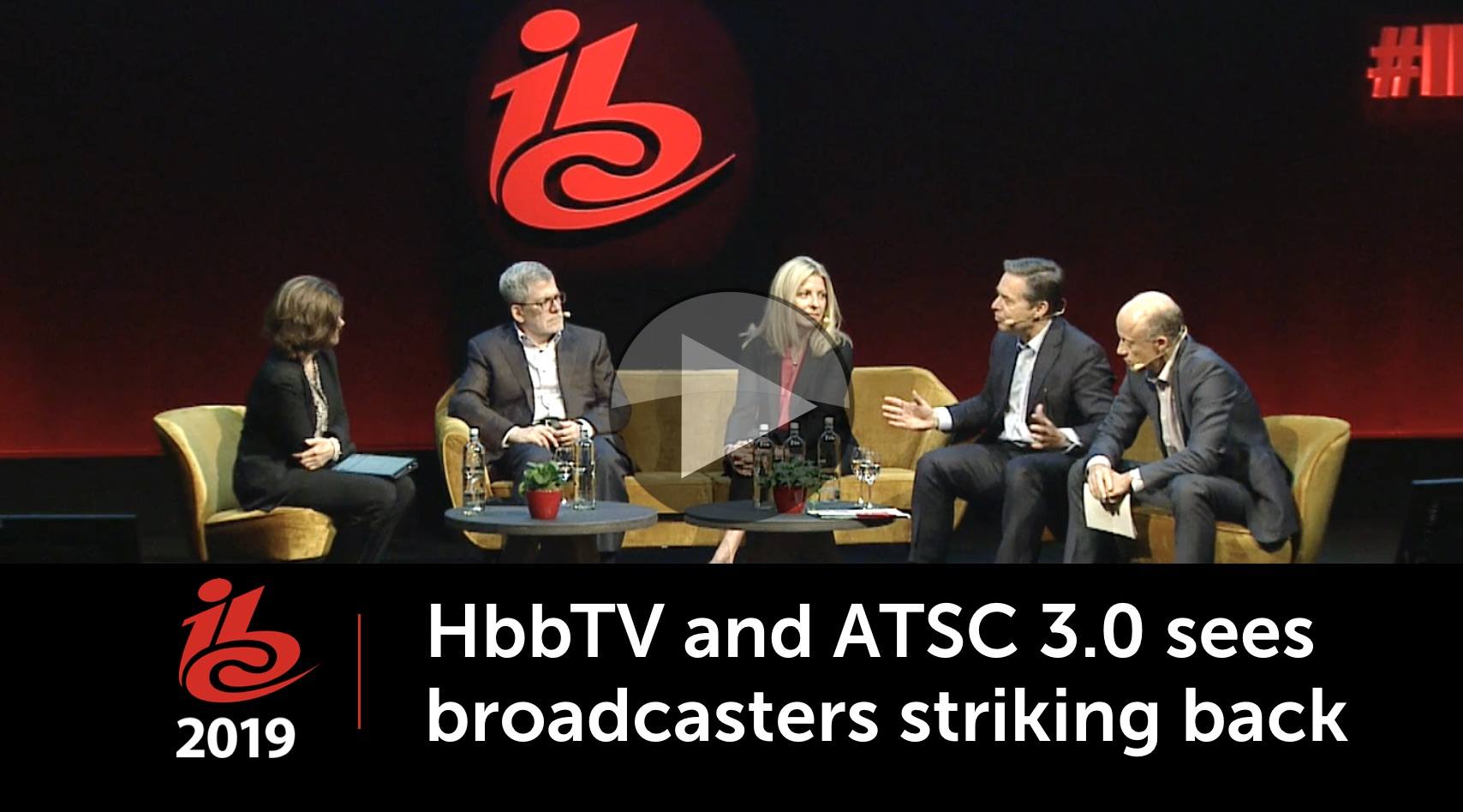 Should HbbTV and ATSC 3.0 be seen as the last flailing attempts for over-the-air broadcasters to remain relevant, or an important step forward in terms of keeping in step with changing viewership? Both technologies enable traditional broadcast to be mixed with internet-based video, entertainment and services as part of one, seamless, experience.
ATSC 3.0 has taken hold in the US and some other countries as a way to deliver digital video within a single traditional VHF channel – and with the latest 3.0 version, this actually moves to broadcasting IP packets over the air. HbbTV, on the other hand, is more commonly found in Europe and Asia with deployments in nearly 40 countries.
ATSC 3.0 is ready for deployment in the US and is now at a turning point. With a number of successful trials under its belt, it's now time for the real deployments to start. In this panel discussion as part of the IBC 2019 conference, we hear that CES 2020 will be the time to listen out for major ATSC announcements.
The approach to digital TV in most other places, through DVB, is to bring together many broadcasters in to one multiplexed signal. In the initial iterations of DVB-T, broadcasters have banded together under the same name: In the UK and Australia, for instance, it's 'Freeview'. So when moving to something like HbbTV, in contrast to the ATSC plan, it's natural to do the same.
This panel brings together companies who are pushing the technologies forward from Europe and the US.
Speakers
Mary Ann Halford
Senior Advisor,
OC & C Strategy Consultants
Richard M. Friedel
Executive Vice President, Technology & Broadcast Strategy,
21st Century Fox
Anne Schelle
Managing Director,
Pearl
Vincent Grivet
Chairman,
HbbTV Association
Oliver Botti
Head of International Business Development and Innovation,
FINCONS GROUP