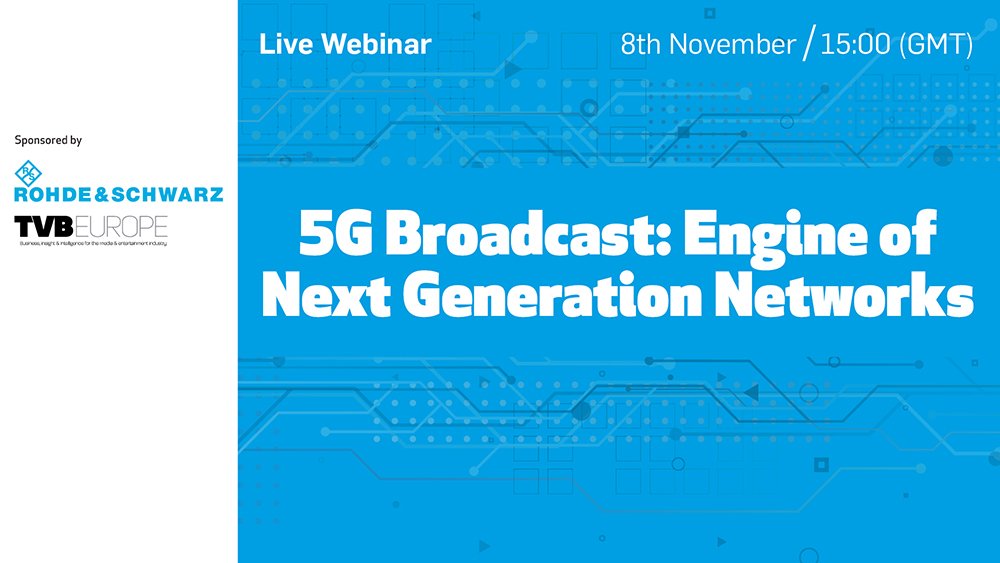 Date:Thursday, November 08, 2018 15:00 GMT
For decades, organizations have strived to create high quality, affordable mobile television. Now, after the introduction of the new FeMBMS 5G broadcast network standard, this dream is becoming reality. With 5G broadcasts, billions of consumers worldwide can transform their existing smartphones and tablets into mobile receivers capable of accessing TV services, media content, social networks and many other forms of media.
In Europe, Rohde & Schwarz is at the cutting edge of this technology revolution. In one German field trial, 5G Today, R&S is partnering other forward-thinking organizations such as broadcaster, Bayerischer Rundfunk and mobile network operator, Telefónica 02. Together, they have enabled large-scale transmission of media content in broadcast mode based on mobile technology and terrestrial transmitter networks.
Join a special webinar hosted by TVB Europe where you can learn how this new business development can generate fresh audiences and major revenue streams for organizations like yours. The webinar will be hosted by Rohde & Schwarz who will guide you through this fascinating new mobile media landscape, illustrating how this technology can revolutionize your business profitability.