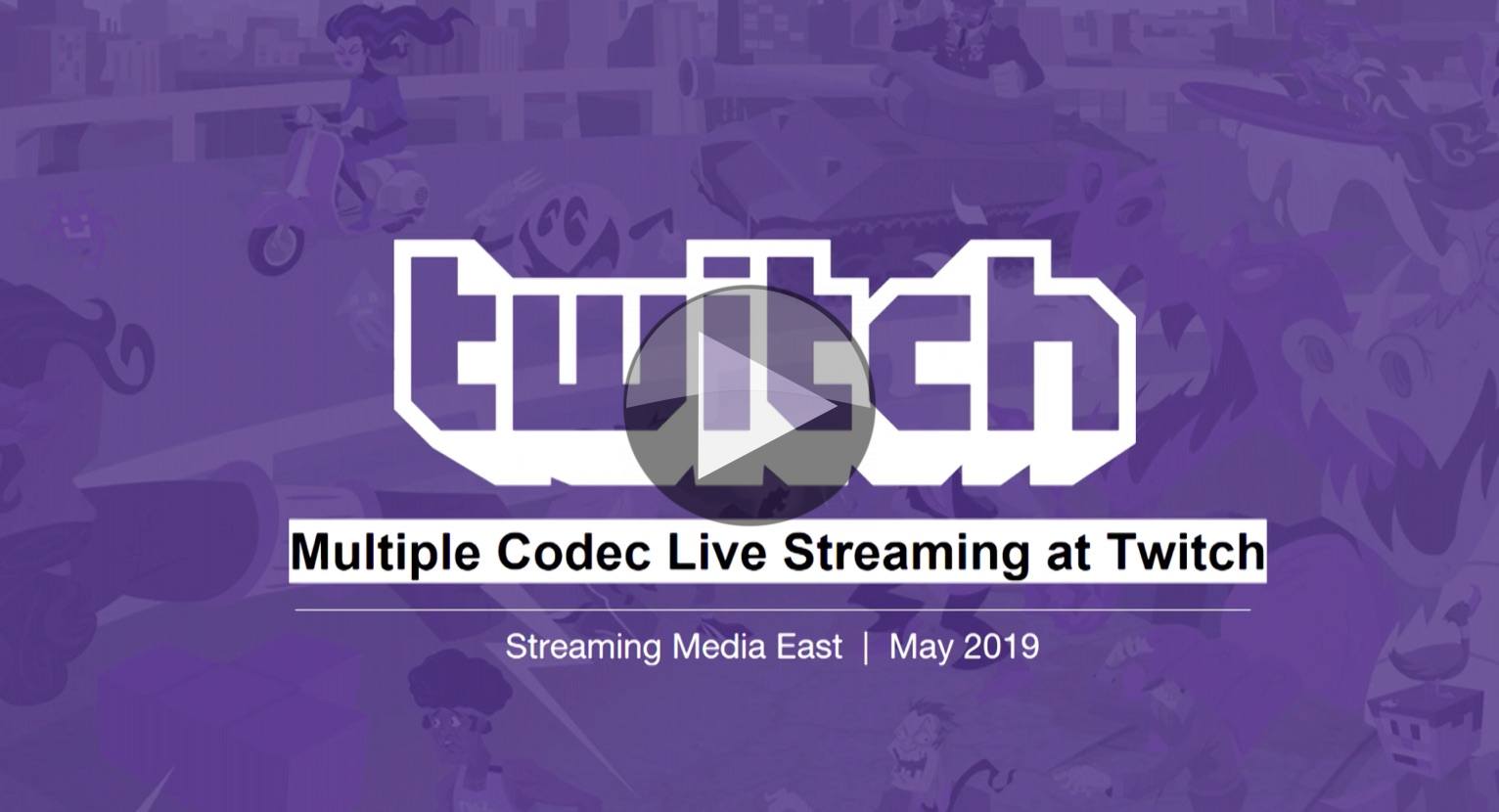 Twitch is constantly searching for better and lower cost ways of streaming and its move to include VP9 was one of the most high profile ways of doing this. In this talk, a team of Twitch engineers examine the reasons for this and other moves.
Tarek Amara first takes to the stage to introduce Twitch and its scale before looking at the codecs available, the fragmentation of support but also the drivers to improve the video delivered to viewers both in terms of frame rate and resolution in addition to quality. The discussion turns to the reasons to implement of VP9 and we see that if HEVC were chosen instead, less than 3% of people would be able to receive it.
Nagendra Babu explains the basic architecture employed at Twitch before going on to explain the challenges they met in testing and developing the backend and app. He also talks about the difficulty of running multiple transcodes in the cloud. FPGAs are in important tool for Twitch, and Nagendra discusses how they deal with their programming.
The last speaker is Nikhil who talks about the format of VP9 being FMP4 delivered by transport stream and then outlines the pros and cons of Fragmented FMP4 before handing the floor to the audience.
Watch now!
Speakers
Tarek Amara
Principal Video Specialist,
Twitch
Nikhil Purushe
Senior Software Engineer,
Twitch
Nagendra Babu
Senior Software Engineer,
Twitch