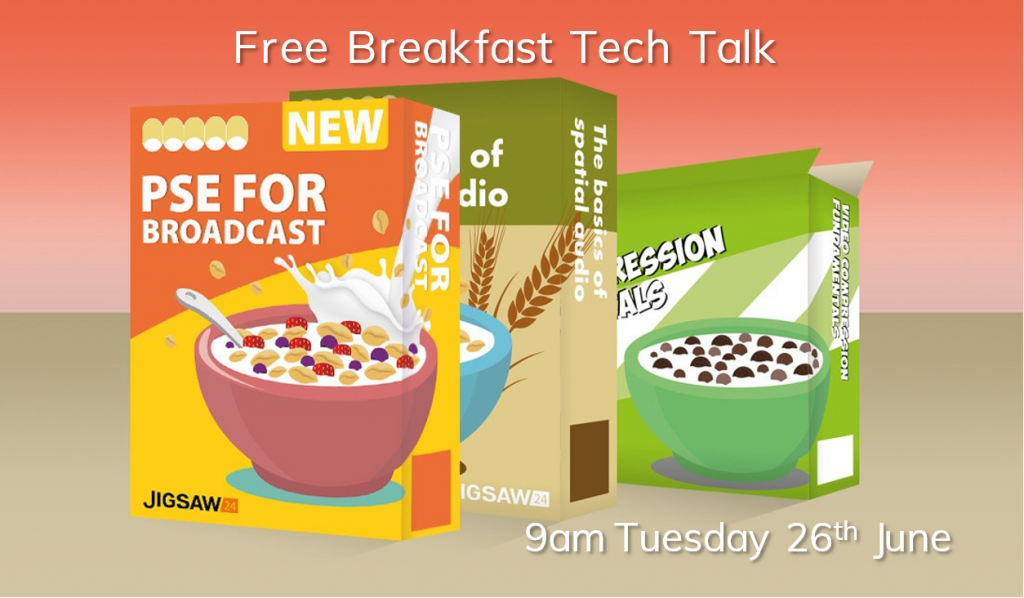 Date: 26th June 2018, 09:00 BST
Location: Jigsaw24, 8 Golden Square, Soho, London, W1F 9HY
The Tech Breakfasts are back, this time with a look at PSE (Photosensitive Epilepsy) testing for video in broadcast. With Telestream demoing Vidchecker and the experts from root6, Phil Crawley and Matt Ward, you can find out what you need about the regulations and how to meet them…all at the same time has having a pastry and a drink.
Sound good? Then register now!