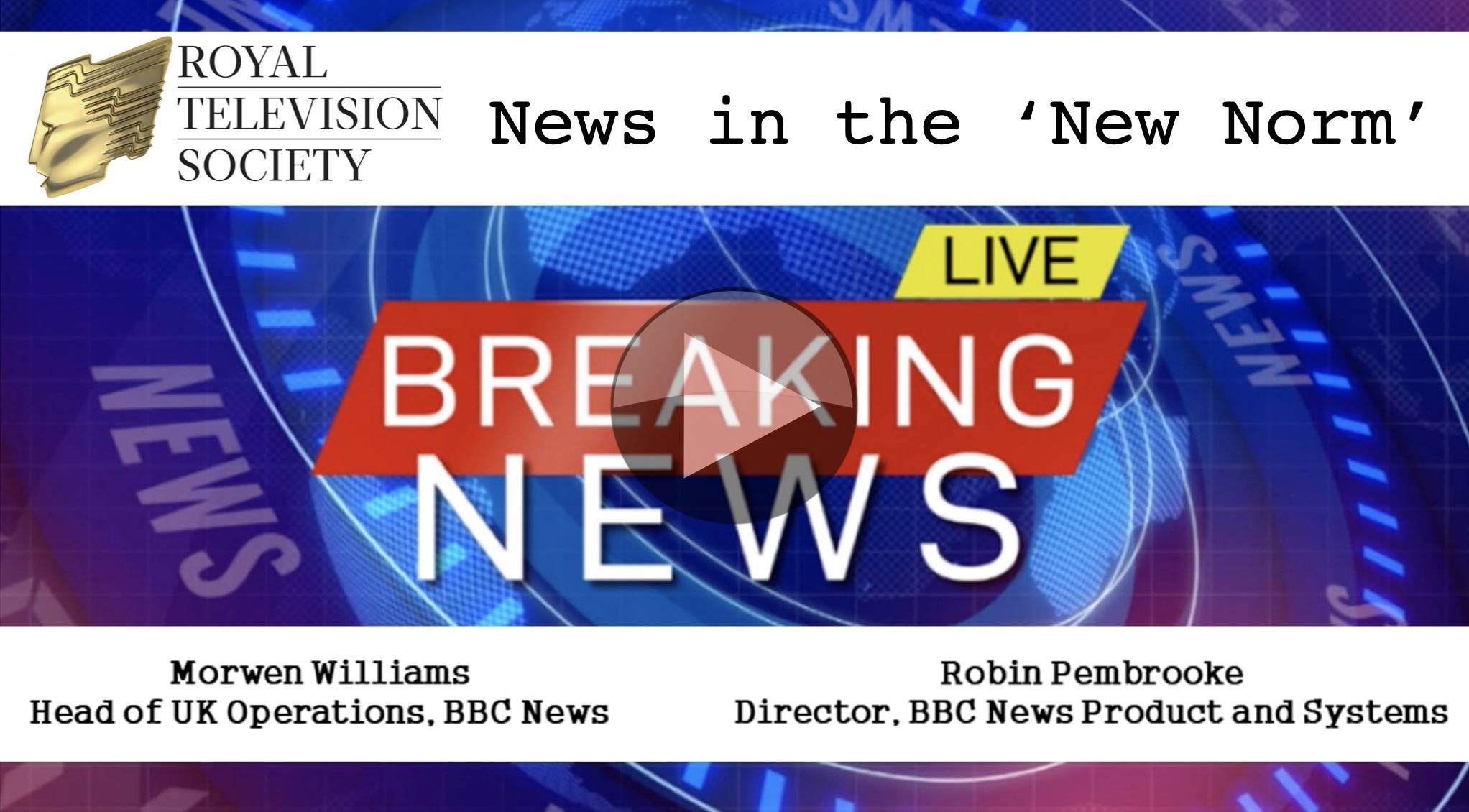 Whilst television marches on despite the pandemic, whilst not to overlook the decimated sports broadcasters, the mantra is 'the show must go on' so everyone has been trying to find ways to make TV production safe, practical yet still good! There is so many practical issues behind the camera from the typical packed OB trucks to simple bathroom sharing in the office which needs to be considered. In this video, we hear from BBC News explaining how they have managed to reshape their production to keep the news reaching the public.
"It's hard to do your job in these circumstances."
Morwen Williams, Head of UK News Operations at the BBC, describes the news workflows that have been created to make the news work. The term 'Zoom workflow' is in the fore, in the same way as a 'Dropbox workflow' has, perhaps forever, changed many file-based workflows, for live production a 'Zoom workflow' is the same. Though Morwen is quick to point out the work is as much technological as practical with the need for 'long poles' to ensure social distancing for sound engineers and the like. Workflows have had to remove roles, such as vision mixing, or move people to otherwise spare galleries.
Morwen explains that within the mobile journalism team, there was a pilot last year to test how well an iPhone X would be able to capture real packages which had some good results which ran on the national news. This is just one example of how the technological groundwork to enable mobile journalism during this crisis was already being laid.
Meeting virtually has its advantages, we hear, because when you have a lot of staff physical space is hard to acquire at the best of times. Since attendance can never be 100%, it's better to have meetings more frequently to give people a better chance of attending some. Whilst this is certainly no replacement for physically meeting with people, it is likely to be retained when that is again possible.
Robin Pembrooke then takes some time to explain the shifts in production that he's seen. All of the digital teams are now working from home. 15,000 people went from the offices to working from home which was a fraught transition but with no major outages. Radio shows are often now being presented and run by the presenter themselves from home. Talkback now takes many forms whether that be WhatsApp or other more broadcast-focused talkback-over-broadband products.
Watch now!
Speakers
Morwen Williams
Head of UK Operations,
BBC News
Robin Pembrooke
Director, News Product and Systems,
BBC News