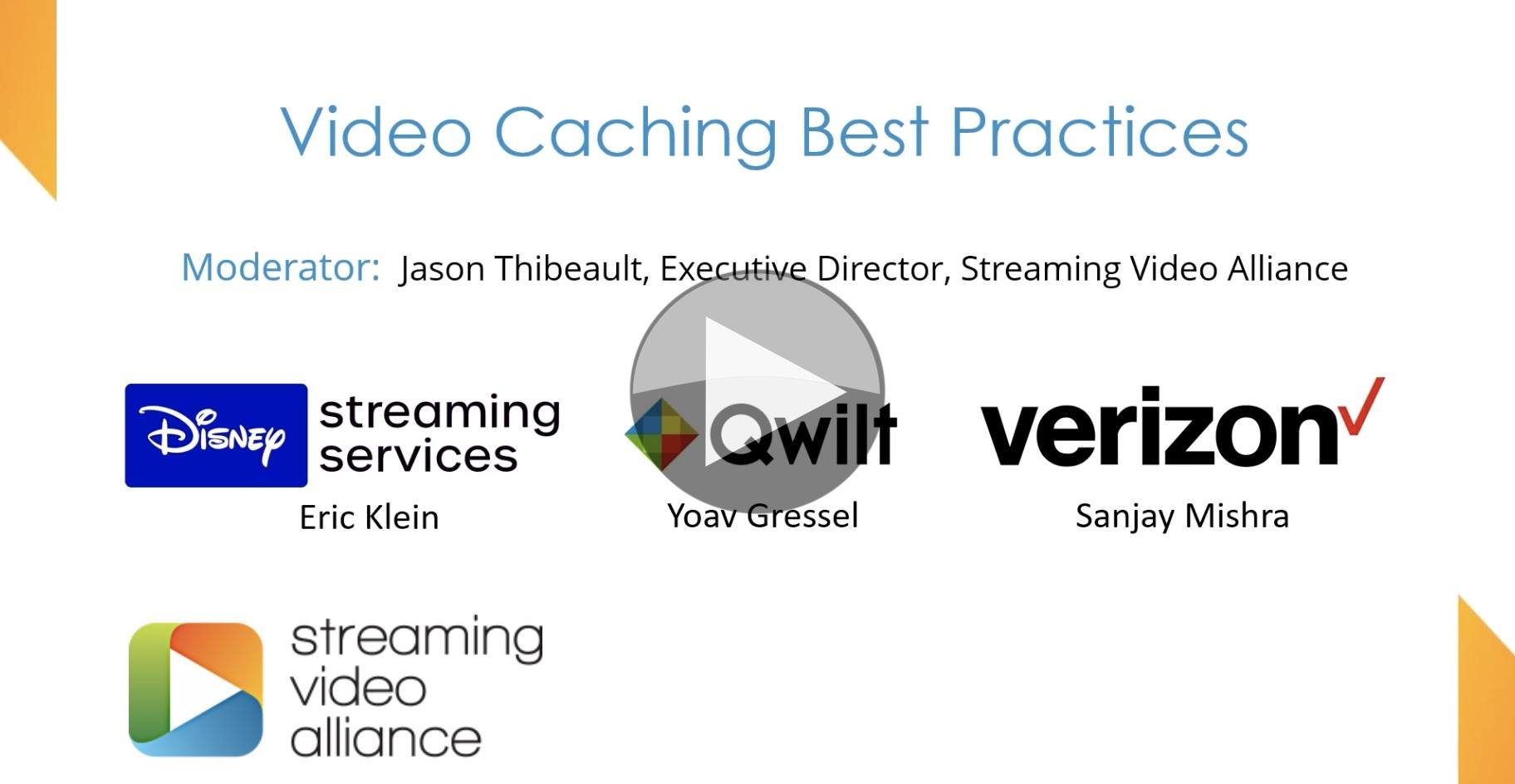 Caching is a critical element of the streaming video delivery infrastructure. By storing objects as close to the viewer as possible, you can reduce round-trip times, cut bandwidth costs, and create a more efficient delivery chain.
This video brings together Disney, Qwilt and Verizon to understand their best-practices and look at the new Open Caching Network (OCN) working group from the Streaming Video Alliance. This recorded webinar is a discussion on the different aspects of caching and the way the the OCN addresses this.
The talk starts simply by answering "What is a caching server and how does it work?" which helps everyone get on to the same page whilst listening to the answers to "What are some of the data points to collect from the cache?" hearing 'cache:hit-ratio', 'latency', 'cache misses', 'data coming from the CDN vs the origin server' as some of the answers.
This video continues by exploring how caching nodes are built, optimising different caching solutions, connecting a cache to the Open Caching Network, and how bettering cache performance and interoperability can improve your overall viewer experience.
The Live Streaming Working Group is mentioned covered as they are working out the parameters such as 'needed memory' for live streaming servers and moves quickly into discussing some tricks-of-the-trade, which often lead to a better cache.
There are lots of best practices which can be shared and the an open caching network one great way to do this. The aim is to create some interoperability between companies, allowing small-scale start-up CDNs to talk to larger CDNs. A way for a streaming company to understand that it can interact with 'any' CDN. As ever, the idea comes down to 'interoperability'. Have a listen and judge for yourself!
Watch now!
Speakers
Eric Klein
Director, Content Distribution – Disney+/ESPN+, Disney Streaming Services
Co-Chair, Open Cache Working Group, Streaming Video Alliance
Yoav Gressel
Vice President of R&D,
Qwilt
Sanjay Mishra
Director, Technology
Verizon
Jason Thibeault
Executive Director,
Streaming Media Alliance