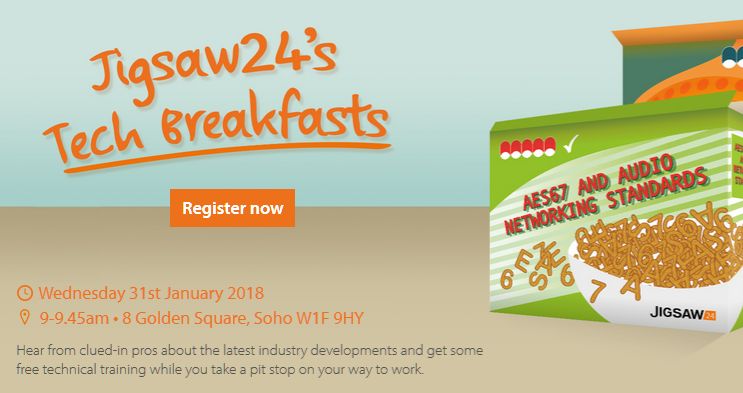 Meeting: 9am-9.45am • 8 Golden Square, Soho W1F 9HY • 31st January 2018
The first in a series of Tech Breakfasts, kicking off at 9am, this session will focus on AES67 and audio networking standards. There will be some breakfast bites to get you ready for the day ahead, and the experts will be hanging around afterwards so you'll have the chance to put your tough technical questions to them.
Experts on hand:
Phil Crawley, Head of Systems Integration, root6
Phil has over 30 years' experience as a broadcast engineer. He was previously the Technical Director of The Resolution Post Group, Chief Eingineer at Oasis Television, and worked on the first three series of Big Brother before joining root6 to oversee the design commission and certification of systems integration projects. In his spare time, he makes handheld games consoles and is a member of the Society of Motion Pictures and Television Engineers (SMPTE).
Matt Ward, Senior Engineer, root6
Matt worked with some of London's leading music recording studios before making the jump to video post and handling delivery to national broadcasters. He's worked in post-production and broadcase ever since. He's a member of the SMPTE, and was previously a Technical Manager at Strongroom Post-Production, Breathe Post-Production and Air Post-Production.