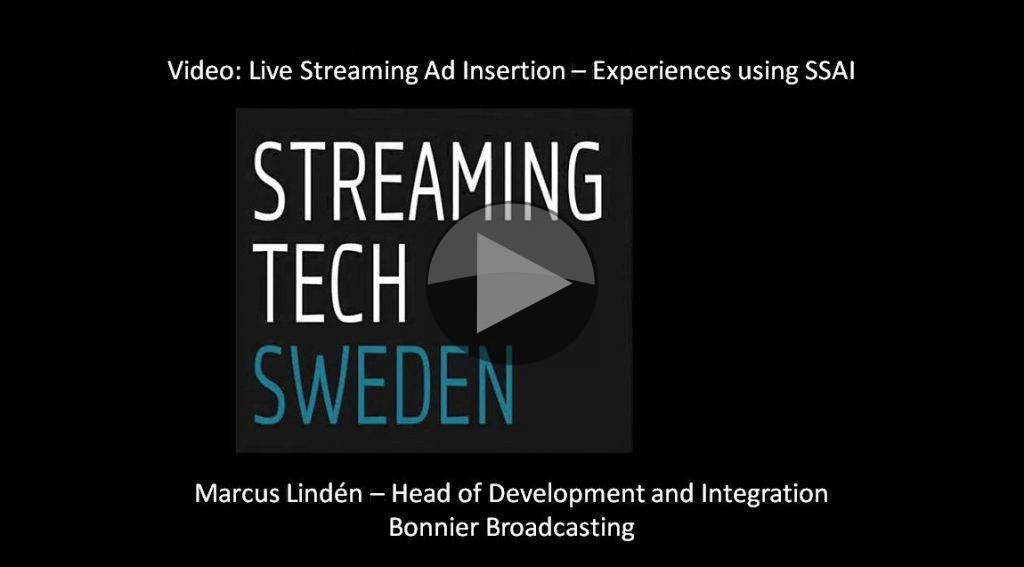 Experiences and insights using Server Side Ad Insertion in TV4 Play for both VOD and Live in this talk at Streaming Tech Sweden given by Marcus Lindén, Head of Development and Integration, Bonnier Broadcasting.
Marcus demonstrates a live channel with static ads in a linear broadcast and with personalised ads in the live OTT stream and shows us how ad insertion as moved in the last 10 years from client side to server side and the benefits therein.
Marcus finishes by taking us through the timeline of the project, the development of the business plan and the thinking behind it.