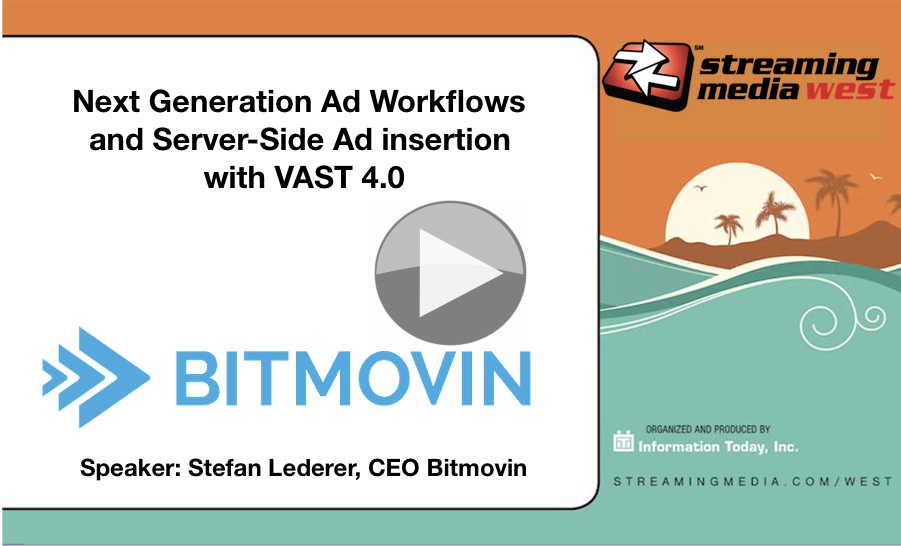 VAST 4.0 represents the first opportunity for a fully integrated, standards-based, Server-Side Ad Insertion workflow. Here's a 5-Minute guide to VAST.
Watch this video to learn how it will impact your workflows and enable you to maximize your revenue by circumventing ad blockers, reaching more devices and improving viewers' experience.
Presented during Streaming Media West 2017 Discovery Track Sessions by Stefan Lederer, CEO of Bitmovin.