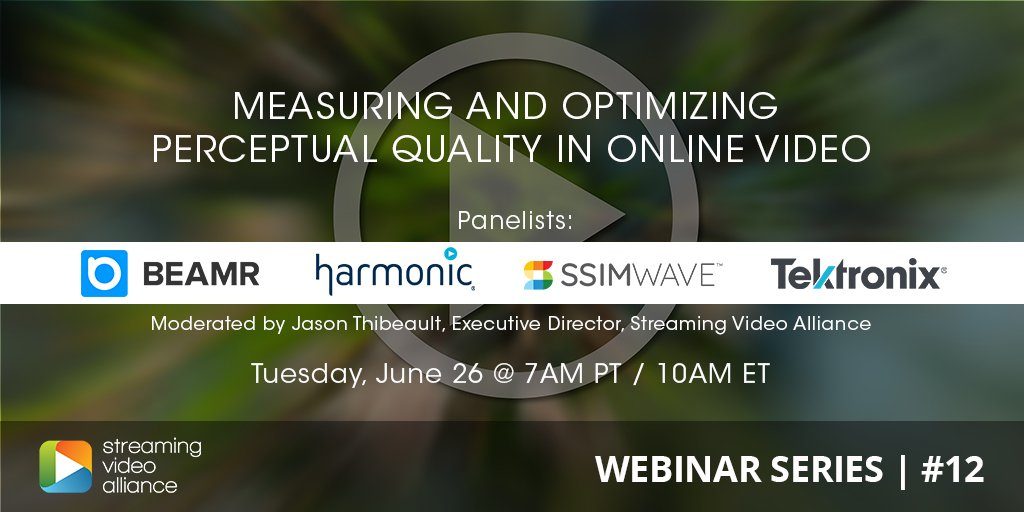 Date:26th June 2018, 15:00 BST
When it comes to online video, there are few issues more annoying to viewers than poor visual quality. A bad visual experience can significantly impact the user's Quality of Experience (QoE). But what makes one video look better? How can you preserve the visual acuity of source content after transcoding? And, more importantly, how can you measure when that visual quality has degraded?
In this panel assembled by the Streaming Video Alliance, you'll learn from leading experts on visual quality about the nuances of mitigating degradation during transcoding and how to implement measurement techniques to continually monitor the perceived quality of online video moderated by Jason Thibeault.