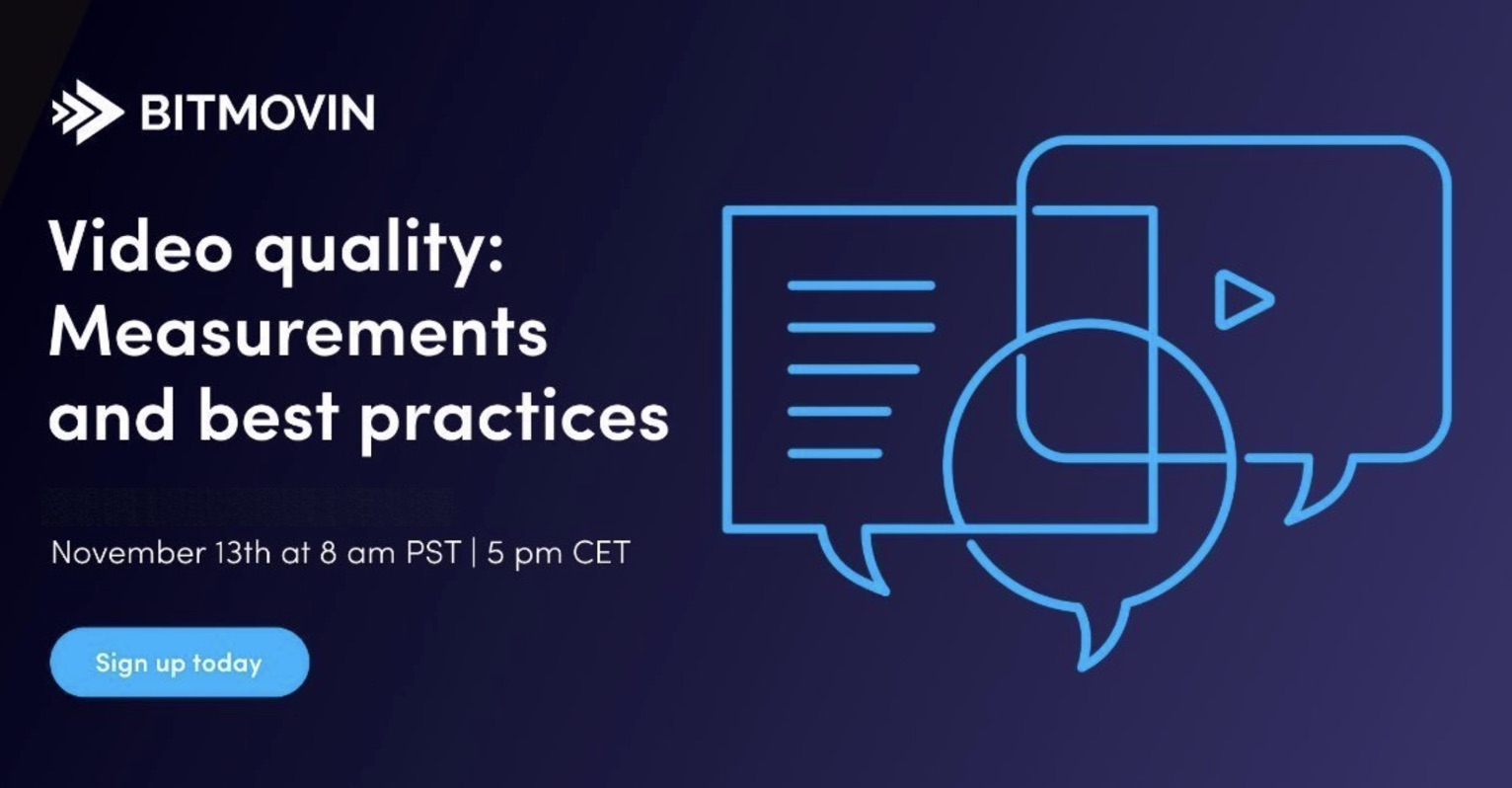 Wednesday, November 13th, 8am PST / 16:00 GMT
Bitmovin have brought together Jan Ozer from the Streaming Learning Center, their very own Sean McCarthy and Carlos Bacquet from SSIM Wave to discuss how best to assess video quality.
Fundamental to assessing video quality, of course, is what we mean by quality, which artefacts are most problematic and what drives the importance of video quality.
Quality of streaming, of course, is interdependent on the quality of the experience in general. Thinking of an online streaming system as a whole, speed of playback, smooth playback on the player itself and rebuffing are all factors of perceived quality as much as the actual codec encoding quality itself which is what is more traditionally measured.
The webinar brings together experience in measuring quality, monitoring systems and ways in which you can derive your own testing to lock on to the factors which matter to you and your business.
See the related posts below for more from Jan Ozer
Register now!
Speakers
Jan Ozer
Industry Analyst
Jan Ozer
Sean McCarthy
Technical Product Marketing Manager,
Bitmovin
Carlos Bacquet
Solutions Architect
SSIM Wave