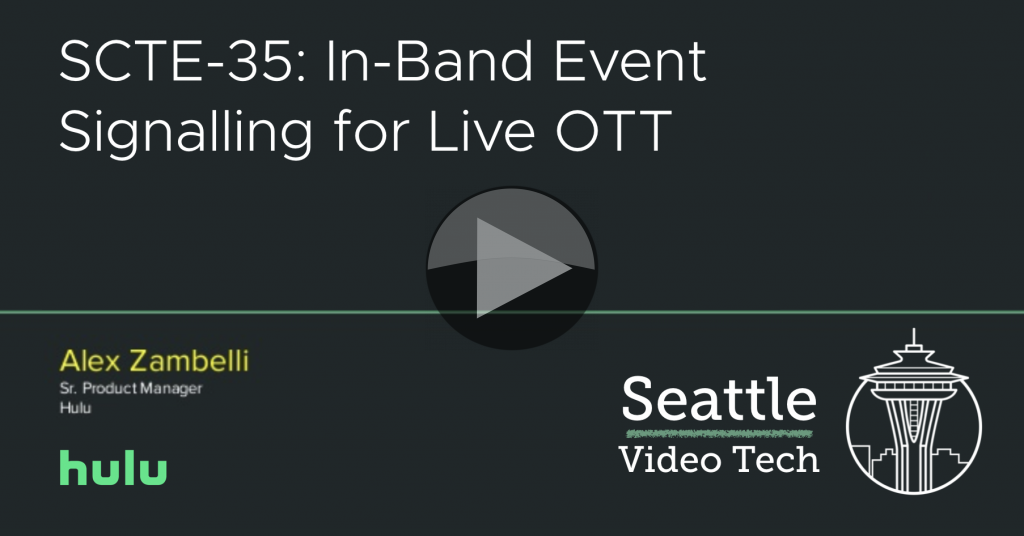 Alex Zambelli from Hulu presents SCTE-35 at the Seattle Video Tech Meetup.
Alex looks at what SCTE and SCTE-35 are and introduces ad insertion. With the foundation in place, he then looks through the message structures to show the commands and descriptors possible.
Finishing off with SCTE-35 signalling in MPEG-DASH and HLS, Alex covers the topic admirably for live streaming!
Speaker
Alex Zambelli
Senior Product manager,
Hulu