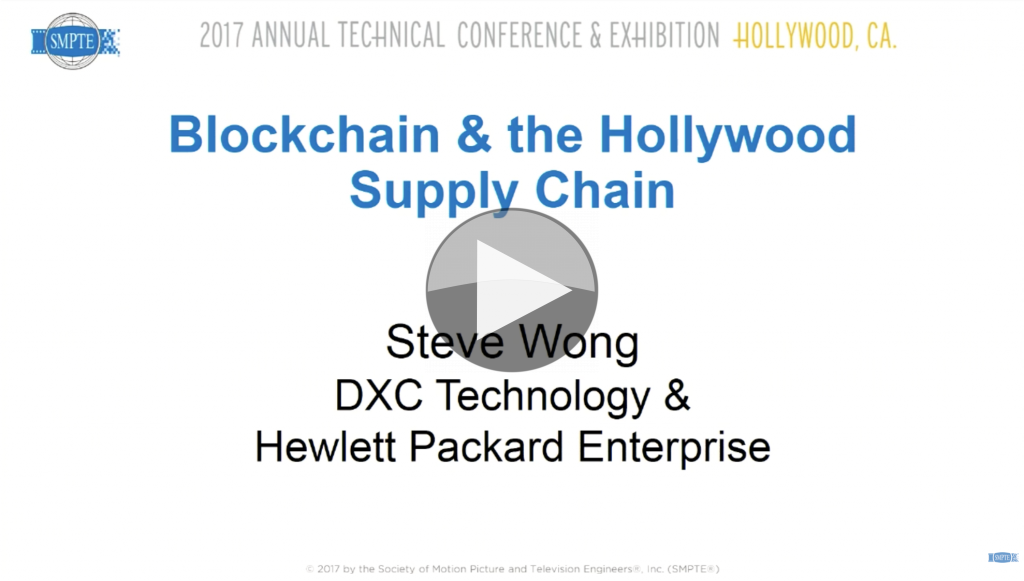 At The Broadcast Knowledge, we're continuing to cut through the hype and get to the bottom of blockchain. Now part of the NAB drinking game along with words like AI and 5G, it's similarly not going away. The principle of blockchain is useful – just not useful everywhere.
So what can broadcasters do with Blockchain, and – given this is a SMPTE talk – what can film studios do with it? It's doubtless that blockchain really makes secure, trusted systems possible so the mind immediately jumps to using it to ensure all the files needed to create films are distributed securely and with an audit trail.
Here, Steve Wong looks at this but explores the new possibilities this creates. He starts with the basics on what blockchain is and how it works, but soon moves in to how this could work for Hollywood explaining what could exist and what already does.
Speaker
Steve Wong
Cloud & Platform Services General Manager, Telecom, Media & Technology
DXC Technology