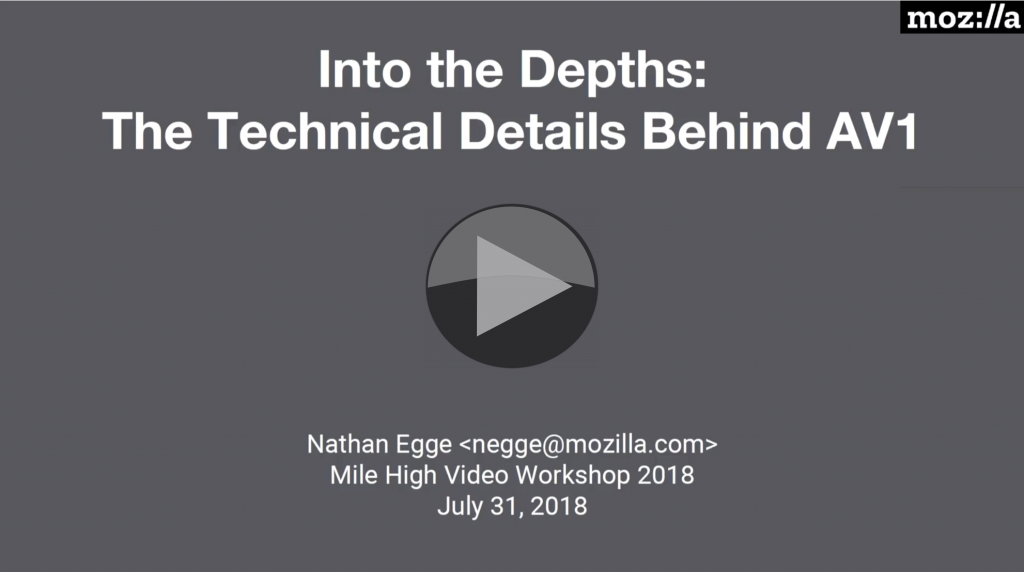 As we wait for the dust to settle on this NAB's AV1 announcements hearing who's added support for AV1 and what innovations have come because of it, we know that the feature set is frozen and that some companies will be using it. So here's a chance to go in to some of the detail.
AV1 is being created by the AOM, the Alliance for Open Media, of which Mozilla is a founding member. The IETF is considering it for standardisation under their NetVC working group and implementations have started. On The Broadcast Knowledge, we have seen explanations from Xiph.org, one of the original contributors to AV1. We've seen how it fares against HEVC with Ian Trow and how HDR can be incorporated in it from Google and Warwick University. For a complete list of all AV1 content, have a look here.
Now, we join Nathan Egge who talks us through many of the different tools within AV1 including one which often captures the imagination of people; AV1's ability to remove film grain ahead of encoding and then add back in synthesised grain on playback. Nathan also looks ahead in the Q&A talking about integration into RTP, WebRTC and why Broadcasters would want to use AV1.
Speaker
Nathan Egge
Video Codec Engineer,
Mozilla