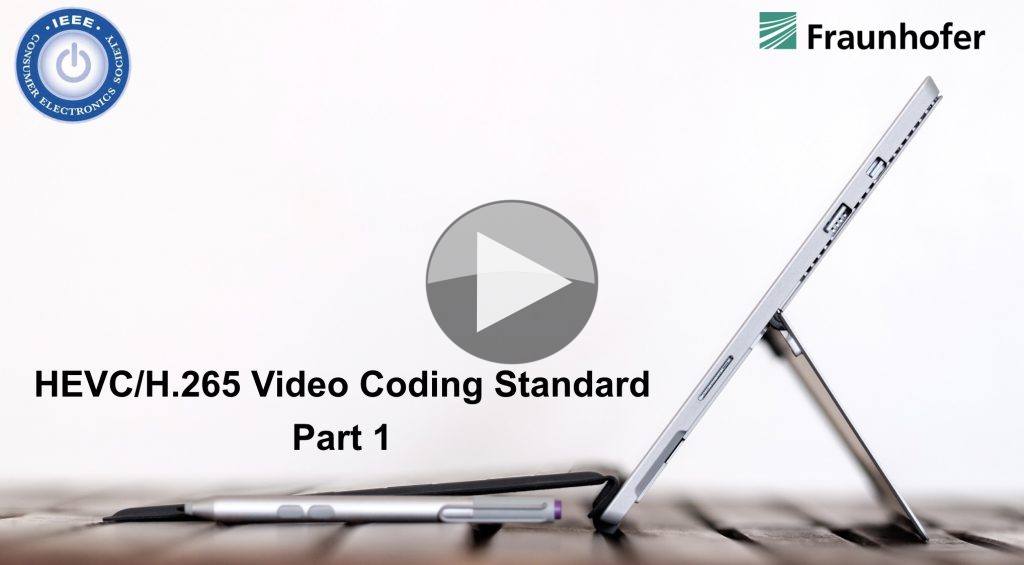 HEVC, also known as H.265 is often discussed even many years after its initial release fro MPEG with some saying that people aren't using it and others saying its gaining traction. In reality, both sides have a point. Increasingly HEVC is being adopted partly because of wider implementation in products and partly because of a continued push toward higher resolution video which often gives the opportunity to make a clean break from AVC/H.264/MPEG 4.
This expert-led talk looks in detail at HEVC and how it's constructed. For some, the initial part of the video will be enough. Others will want to bookmark the video to use as reference in their work, whilst still others will want to watch the whole things and will immediately find it puts parts of their work in better context.
Wherever you fit, I think you'll agree this is a great resource for understanding HEVC streams enabling you to better troubleshoot problems.
Speakers
David Marpe
Head of Department Video Coding & Analytics,
Fraunhofer Heinrich Hertz Institute
Karsten Suehring
Project Manager,
Fraunhofer Heinrich Hertz Institute
Benjamin Bross
Project Manager,
Fraunhofer Heinrich Hertz Institute
Dan Grois
Former Senior Researcher,
Fraunhofer Heinrich Hertz Institute