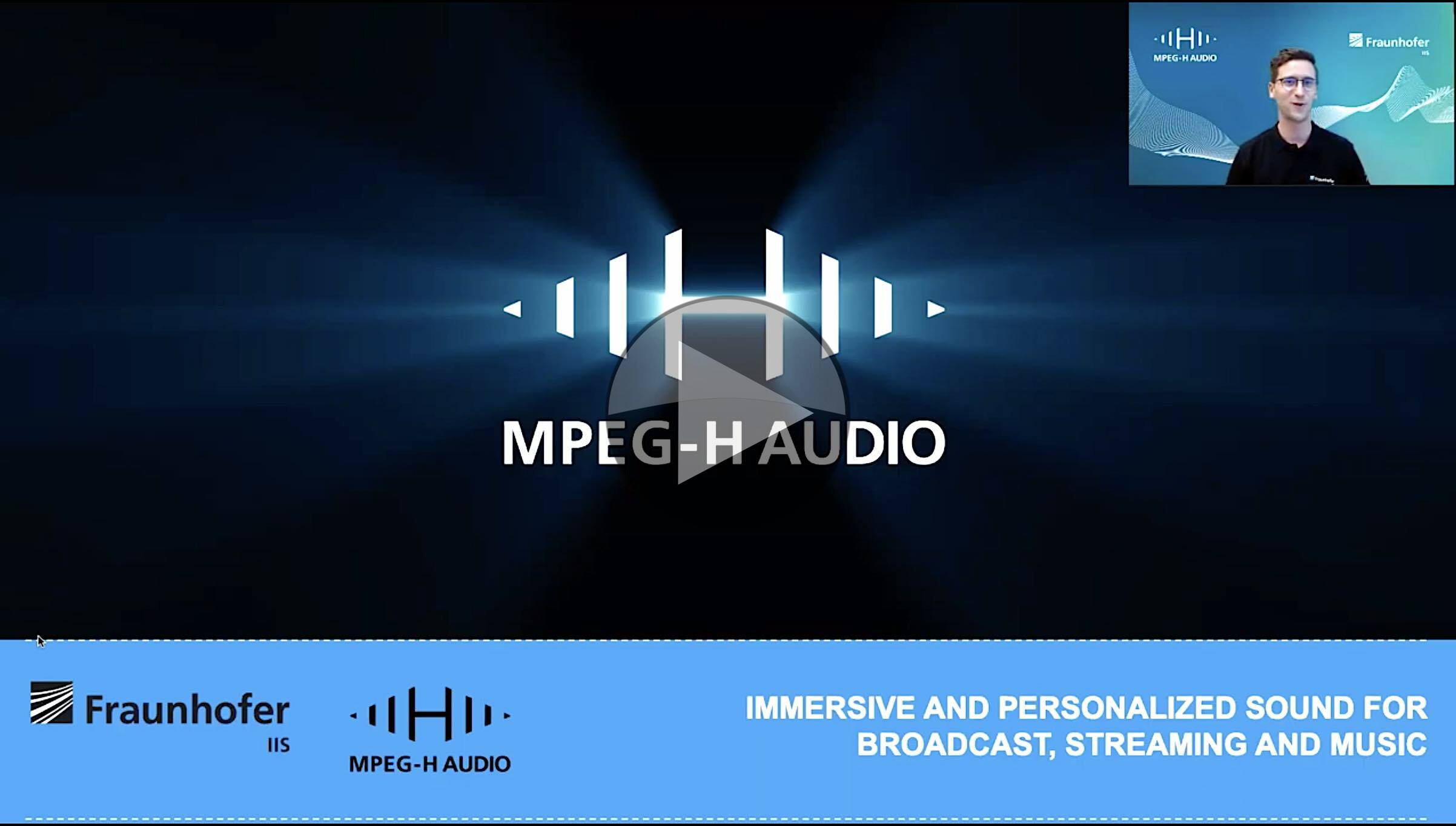 MPEG-H 3D Audio is an object-based audio coding standard. Object audio keeps parts of the audio as separate sound samples allowing them to be moved around the soundfield, unlike traditional audio where everything is mixed down into a static mix whether stereo or surround. The advantage of keeping some of the audio separate is that it can be adapted to nearly any set of speakers whether it be a single pair or an array of 25 + 4. This makes it a great cinema and home-theatre format but one which also works really well in headphones.
In this video, Yannik Grewe from Fraunhofer IIS gives an overview of the benefits of MPEG-H and the way in which it's put together internally. The major benefit which will be noticed by most people is immersive content as it allows a better representation of the surround sound effect with options for interactivity. Personalisation is another big benefit where the listener can, for example, select a different language. Under-appreciated, but very important is the accessibility functionality available where dialogue-friendly versions of the audio can be selected or an extra audio description track can be added.
Yannik moves on, giving a demo of software that allows you to place object objects within a room relative to the listener. He then shows how the traditional audio workflow is changed by MPEG-H only to add an authoring stage which ensures the audio is correct and adds metadata to it. It's this metadata that will do most of the work in defining the MPEG-H audio.
Within the MPEG-H metadata, Yannik explains there is some overall scene information which includes details about reproduction and setup, loudness and dynamic range control as well of the number of objects. Under that lie components such as a surround sound 'bed' with a number of separate audio tracks for speech. Each of these components can be made into an either-or group whereby only one can be chosen at a time. This is ideal for audio that is not intended to be played simultaneously with another. Metadata control means you can actually offer many versions of audio with no changes to the audio itself. Yannik concludes by introducing us to the MPEG-H Production Format (MPF)
Finally, Yannik takes us through the open-source software which is available to create, manage and test your MPEG-H audio setup.
Watch now!
Speaker
Yannik Grewe
Senior Engineer – Audio Production Technologies,
Fraunhofer IIS