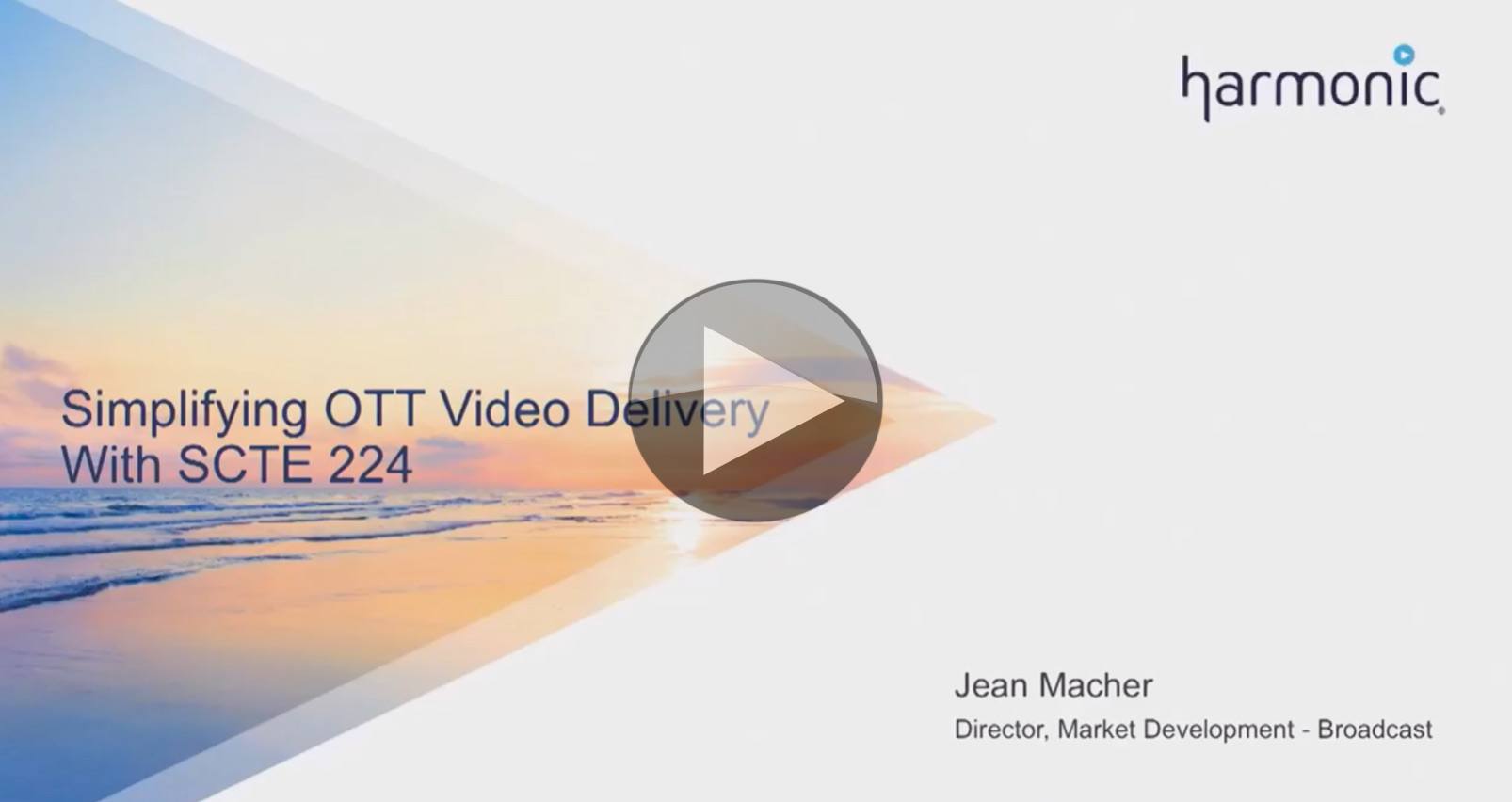 Life used to be simple; you'd fire up your camera, point it at a presenter and it would be fed to the transmitter network. When on-going funding came into play, we wanted each transmitter to be able to show local ads and so, after many years, SCTE-35 was born to do exactly that. In today's world, however, simply telling a transmitter when to switch doesn't cut it. To deliver the complex workflows that both linear and OTT delivery demand, SCTE 224 has arrived on the scene which provides very comprehensive scheduling and switching.
Jean Macher, from Harmonic explains this need for SCTE 224 and what it delivers. For instance, a lot of SCTE 224 is devoted to controlling the US-style blackouts where viewers close to a sports game can't watch the game live. Whilst this is relatively easy to deal within the US for local terrestrial transmitters, in OTT, this is a new ability. Traditionally, geo-location of IP addresses is needed for this to work where each IP address is registered against a provider. If this provider is Chinese, then at the very least, you should be able to say that this IP address is in China. However, for ISPs who have an interest in the programming, they can bring in to effect their own data in order to have very accurate geolocation data.
SCTE 224, however, isn't just able blackouts. It also transmits accurate, multi-level, schedule information which helps to schedule complex ad breaks providing detailed, frame-accurate, local ad insertion.
It shouldn't be thought that SCTE 35 and SCTE 224 are mutually exclusive. SCTE 35 can provide very accurate updates to unscheduled programmes and delays, where the 224 information still carries the rich metadata.
To finish up the talk, Jean looks at a specific example of the implementation and how SCTE 224 has been updated in recent years.
Speakers
Jean Macher
Director, Market Development – Broadcast
Harmonic Inc.