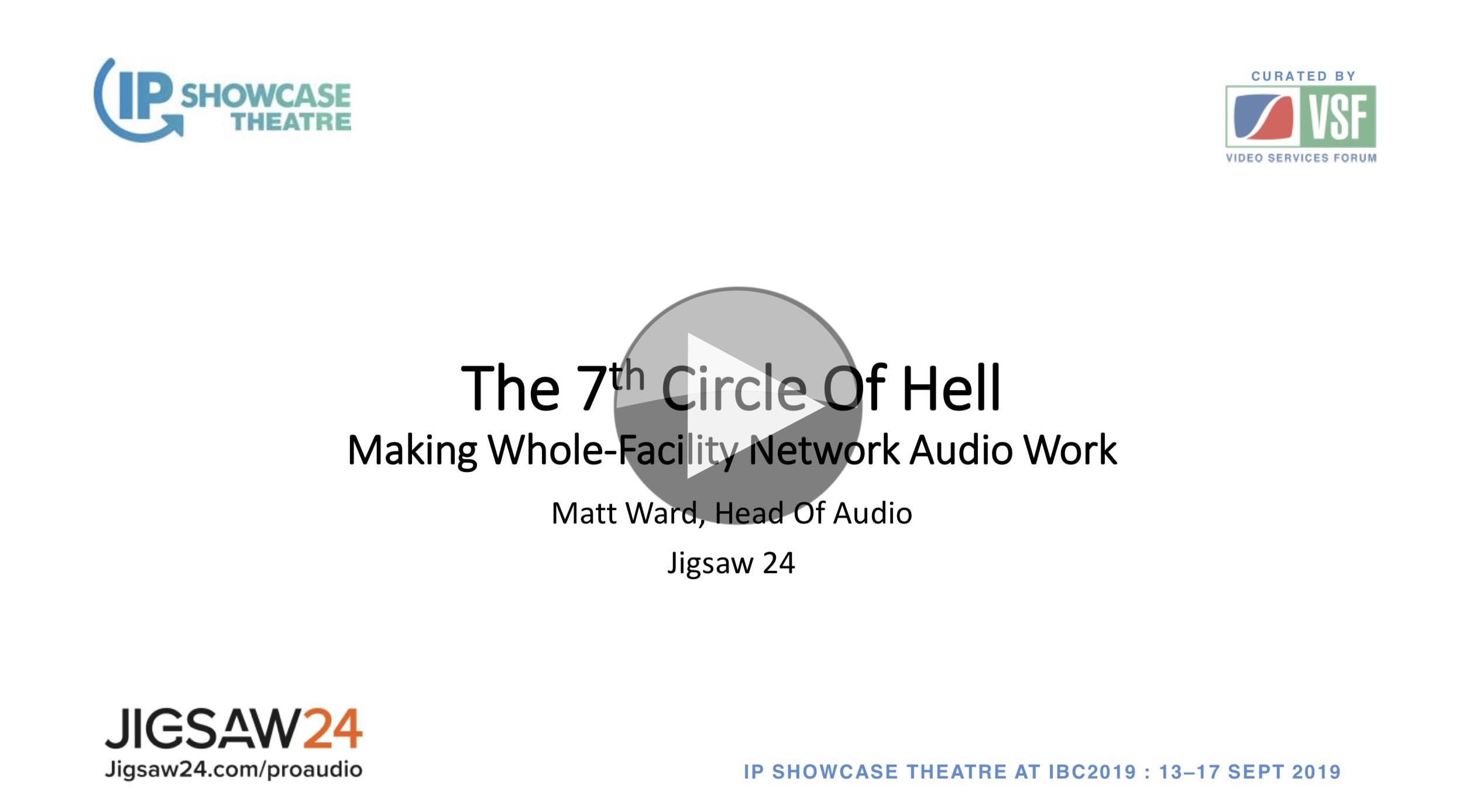 When it comes to IP, audio has always been ahead of video. Whilst audio often makes up for it in scale, its relatively low bandwidth requirements meant computing was up to the task of audio-over-IP long before uncompressed video-over-IP. Despite the early lead, audio-over-IP isn't necessarily trivial. However, this talk aims to give you a heads up to the main hurdles so you can address them right from the beginning.
Matt Ward, Head of Video for UK-based Jigsaw24, starts this talk revising the reasons to go audio over IP (AoIP). The benefits vary for each company. For some, reducing cabling is a benefit, many are hoping it will be cheaper, for others achievable scale is key. Matt's quick to point out the drawbacks we should be cautious of, not least of which are complexity and skill gaps.
Matt fast-tracks us to better installations by hitting a list of easy wins some of which are basic, but a disproportionately important as the project continues i.e. naming paths and devices and having IP addresses in logical groups. Others are more nuanced like ensuring cable performance. For CAT6 cabling, it's easy to get companies to test each of your cables to ensure the cable and all terminations are still working at peak performance.
Planning your timing system is highlighted as next on the road to success with smaller facilities more susceptible to problems if they only have one clock. But any facility has to be carefully considered and Matt points out that the Best Master Clock Algorithm (BMCA).
Network considerations are the final stop on the tour, underlining that audio doesn't have to run in its own network as long as QoS is used to maintain performance. Matt details his reasons to keep Spanning Tree Protocol off, unless you explicitly know that you need it on. The talk finishes by discussing multicast distribution and IGMP snooping.
Watch now!
Speaker
Matt Ward
Head of Audio,
Jigsaw24