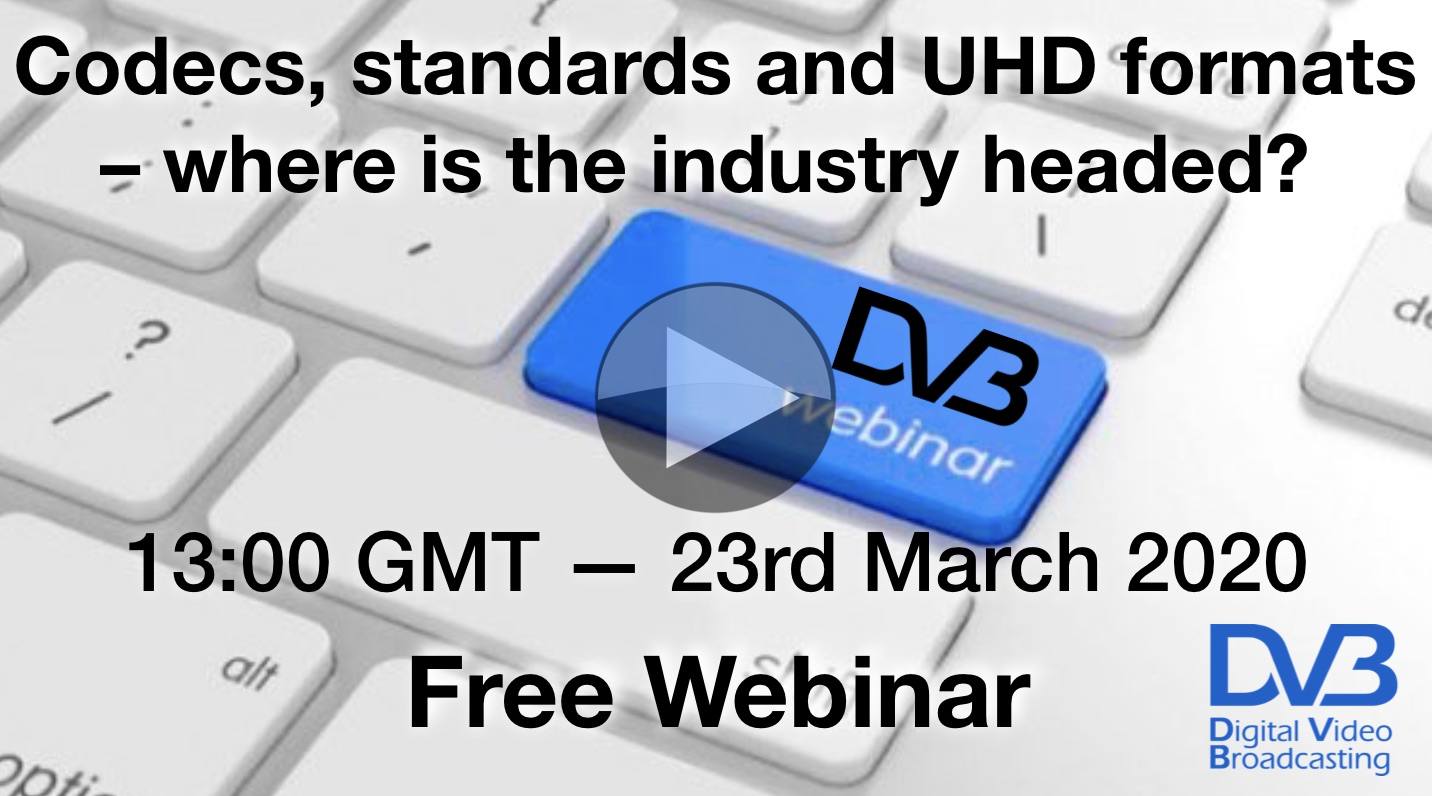 This webinar is now available on demand!
DVB-I is an initiative to develop technical standards for television to be delivered over IP, whether over-the-top or over the internet. DVB-I works with DVB-T (terrestrial), DVB-S (satellite) and DVB-C (cable) broadcast standards so accessing services feels the same whichever delivery channel is used.
DVB-I makes the best use of the different capabilities of each channel:
– People who don't have broadcast television can still receive services
– Devices that don't include DVB tuners can still receive services
– New services are possible which wouldn't be possible on conventional broadcast platforms
There are many separate ways of achieving a hybrid of OTT-delivered and broadcast-delivered content, but they are not necessarily interoperable. DVB aims to solve the interoperability issue, along with the problem of service discovery with DVB-I. As the internet is global, also DVB-I will allow global distribution of programming, whilst still honouring licensing agreements and regulatory requirements.
This webinar from DVB will cover what DVB-I is, the key use cases, it's current status and the future timeline. The webinar will also look at service discovery, service lists and end by discussing programme metadata.
You can look at the current approved DVB-I standard here.
Speakers
Peter Lanigan
Chair of the Commercial Module subgroup CM-I,
DVB
Paul Higgs
Co-chair of the Technical Module subgroup TM-IPI and leader of the DVB-I Task Force
DVB