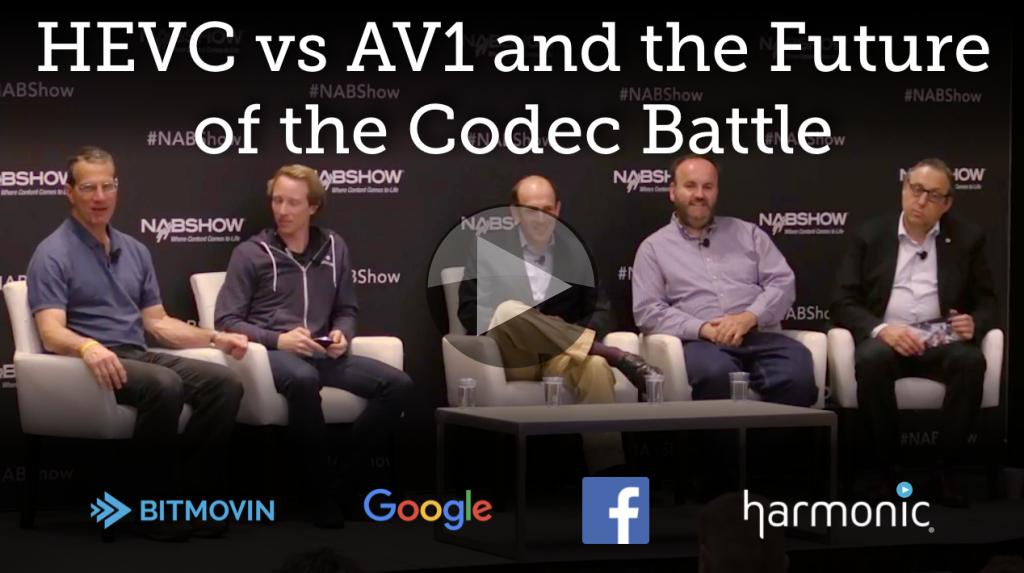 As the first post of 2019, please allow me to say Happy New Year and to thank you for the time you spend coming to the website, following by email and/or following on social media. Your visits, interest and recommendations are very important and highly appreciated. 2018 ended with being nominated for the Royal Television Society Website of the Year. Whilst the hardworking and knowledgable people at The Broadcast Bridge won, and deservedly so, I hope you'll be as mighty pleased as I was to see a non-commercial site pitted against the best in the industry. Be assured that The Broadcast Knowledge always aims higher than before so what better motivation than to top that!
As we set our sights on 2019, there's time for a brief look back at the top video linked to here on The Broadcast Knowledge in 2018. Looking back at the stats, it has the most page visits and the most clicks, so let's revisit this panel on AV1 and HEVC. It's not often you get the likes of Facebook and Harmonic sharing their latest research on stage with companies like Harmonic and Bitmovin who are very active in the Codec community, so it's no surprise this piqued the interest of many.
This panel took place during NAB 2018 when AV1 had just 'released' the AV1 codec at the show but the points discussed are as relevant today as they were then including the adoption of HEVC in the marketplace. Having said that, do check out the AV1 and HEVC tags to see what more recent discussions there have been including a discussion of the future of video codecs at Streaming Media East 2018
Sit back and watch HEVC vs AV1 and the Future of the Codec Battle!
Speakers
Moderator
Jan Ozer
Principal

Doceo Publishing

Mr Thierry Fautier

VP, Video Strategy

Harmonic

Mike Coward

Director of Engineering

Facebook

Christopher Mueller

CTO

BitMovin

Matt Frost

Head of Strategy and Partnerships

Google Chrome Media