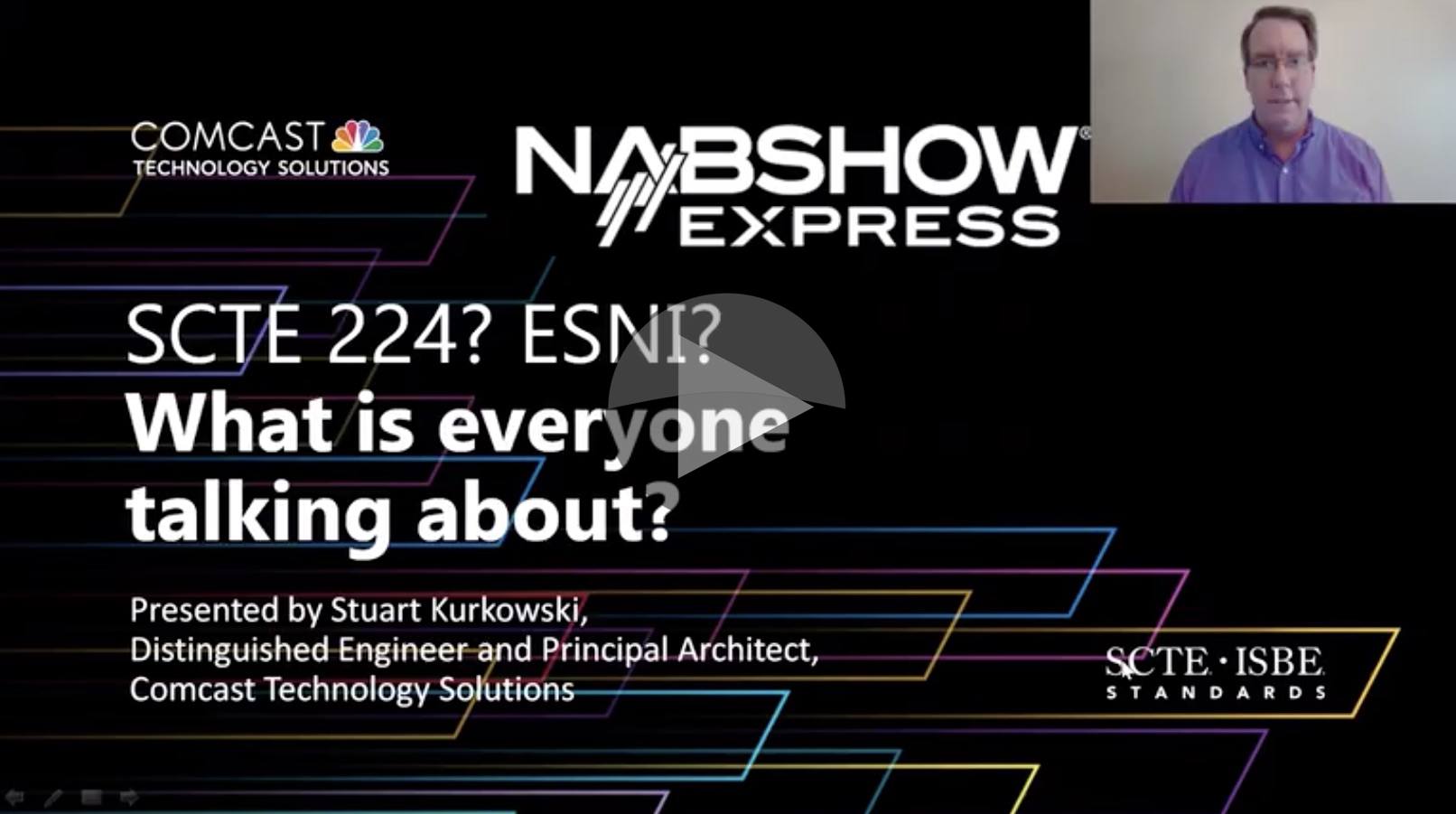 Ad insertion with SCTE 35 is common enough in streaming today, but it can be a blunt tool when it comes to running a complex service which requires complex scheduling and switching plus more detailed control of advert playback and geographical deployment. SCTE 224 is here to meet the challenge by increasing the range of metadata that can be signalled.
Stuart Kurkowski from Comcast explains this need for SCTE 224 and what it delivers. For instance, a lot of SCTE 224 is devoted to controlling the US-style blackouts where viewers close to a sports game can't watch the game live on TV. Whilst this is relatively easy to deal within the US for local terrestrial transmitters, in OTT, this is a new ability. But SCTE 224, however, isn't just able blackouts. It also transmits accurate, multi-level, schedule information which helps to schedule complex ad breaks providing detailed, frame-accurate, local ad insertion.
It shouldn't be thought that SCTE 35 and SCTE 224 are mutually exclusive. SCTE 35 can provide very accurate updates to unscheduled programmes and delays, where the 224 information still carries the rich metadata.
Find out more in this short primer!/a>
Speakers
Stuart Kurkowski
Distinguished Engineer and Principal Architect,
Comcast Technology Solutions