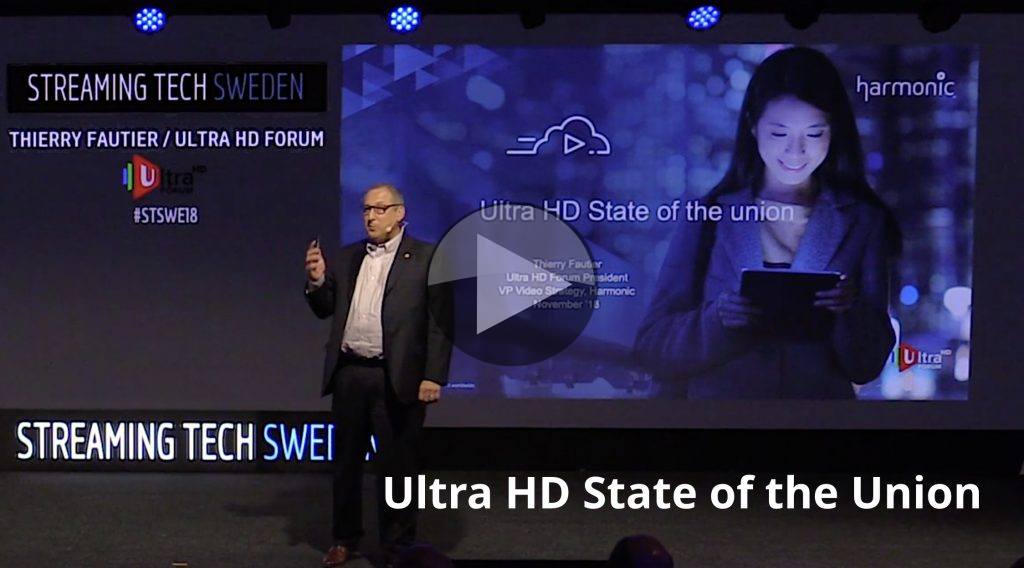 In some parts of the industry UHD is entirely absent. Thierry Fautier is here to shine a light on the progress being made around the globe in deploying UHD.
Thierry starts off by defining terms – important because Ultra HD actually hides several, often unmentioned, formats behind the term 'UHD'. This also shows how all of the different aspects of UHD, which include colour (WCG), HDR, audio (NGA) and frame rate to name only a few, fit together.
There's then a look at the stats, where is HDR deployed? How is UHD typically delivered? And the famed HDR Venn diagram showing which TVs support which formats.
As ever, live sports is a major testing ground so the talk examines some lessons learnt, and features a BBC case study, from the 2018 World Cup. Not unrelated, there is a discussion on the state of UHD streaming including discussion of CMAF.
Leading nicely onto Content Aware Encoding (CAE), which was also in use at the world cup.
Watch now!
Free registration required
Speaker
Thierry Fautier
President-Chair, Ultra HD Forum
VP Video Strategy, Harmonic