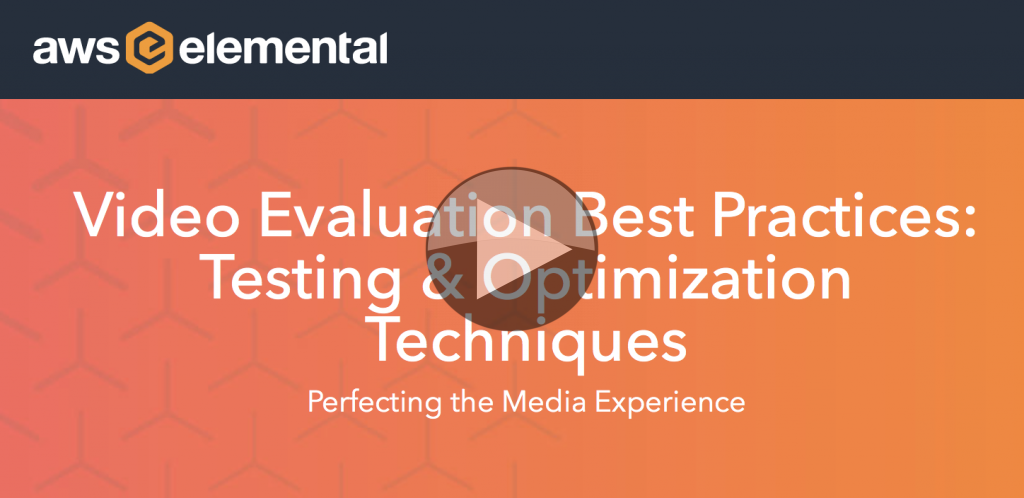 In this webcast, AWS Elemental dives into a topic other companies don't discuss: The video encoding techniques some vendors use to sway judgment during proof-of-concept demos.
Improve your discerning eye and your analysis acumen, and obtain essential knowledge:
Methods and best practices for evaluating video quality
Examples of scenes which look totally different, but have the same metrics score
Important considerations for accurate evaluation of video results
Subjective vs. Objective results
How encoder settings affect output and how you can fine tune them for the best results
What is Adaptive Quantization and how can it improve your video output quality
Encoding techniques that impress in shootouts but might not be practical in production
Video encoding comparisons should inform, not fool. Learn what you need to know, before you start the process.
Speakers:
Dan Gehred
Solutions Marketing Manager for Compression, AWS ElementalDan Gehred, Solutions Marketing Manager for Compression at AWS Elemental, is responsible for product marketing for all compression software products. Dan has over 15 years of experience building and marketing digital media applications.
Dan Germain
Sr. Product Manager Compression – VOD, AWS ElementalWith over 30 years of industry experience in the international media marketplace, Dan is passionate about technology, developing new standards, promoting positive change and business approaches to enhanced profitability.