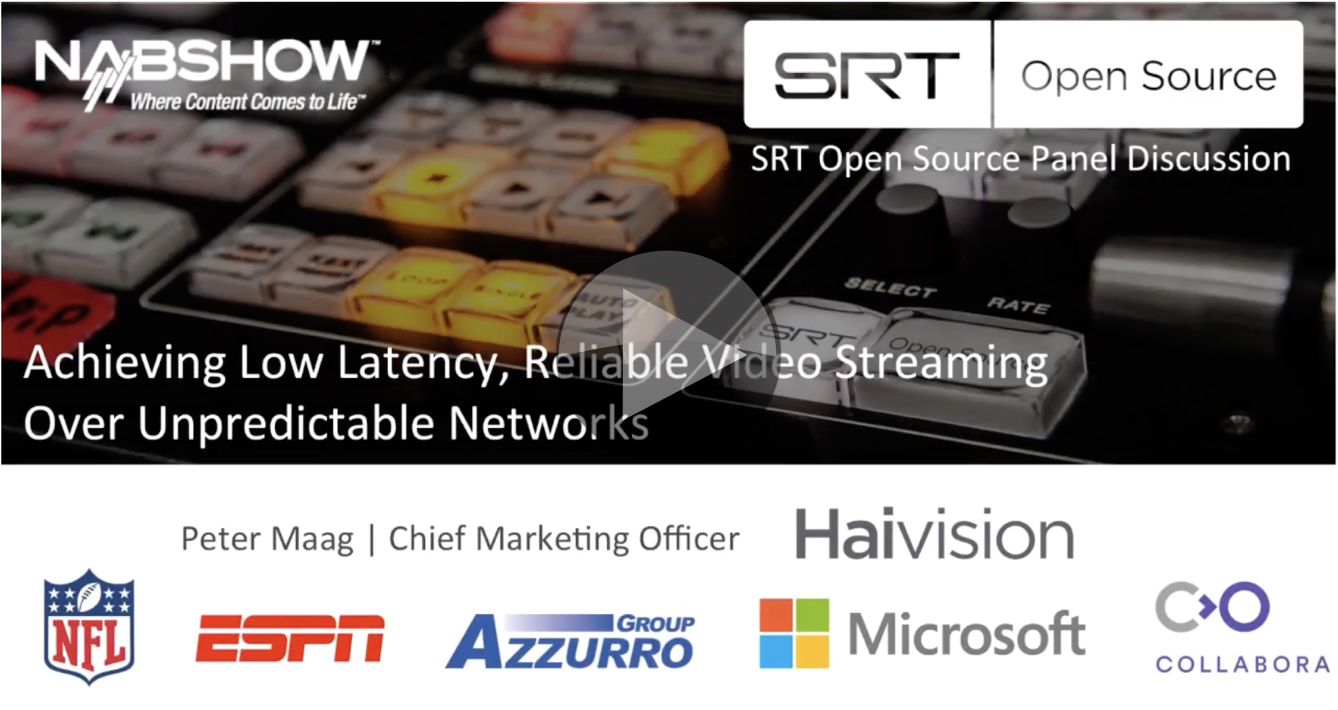 The NFL, ESPN, Microsoft, Collabora, Azzurro came together this year at NAB with Haivision to share their real-world successes using SRT, the open source Secure, Reliable Transport protocol.
Use cases
NFL outline their use of SRT in live contribution from UK to the US, centralised replay and more.
ESPN explains how SRT enables a high volume of college sports by reducing costs.
Azzurro describes the way they use SRT to offer broadcast quality contribution over the public internet.
Microsoft gives the lowdown on how they distribute internal live events globally to Microsoft employees with SRT.
And finally Collabora underline SRT's part in their 4K streaming demo..
This is a great insight into what can be achieved when companies embrace the public internet and using technologies like SRT put it to real use.
Speakers
Greg Scanlon
Senior Director – Transmission,
ESPN
John Cave
VP Information Technology,
NFL
Jeff Tyler
Digital Media Experience Lead,
Microsoft
Olivier Crête
Multimedia Domain Lead,
Collabora
Dave Lanton
VP Technology,
Azzurro Group
Moderator: Peter Maag
Chief Marketing Officer,
Haivision