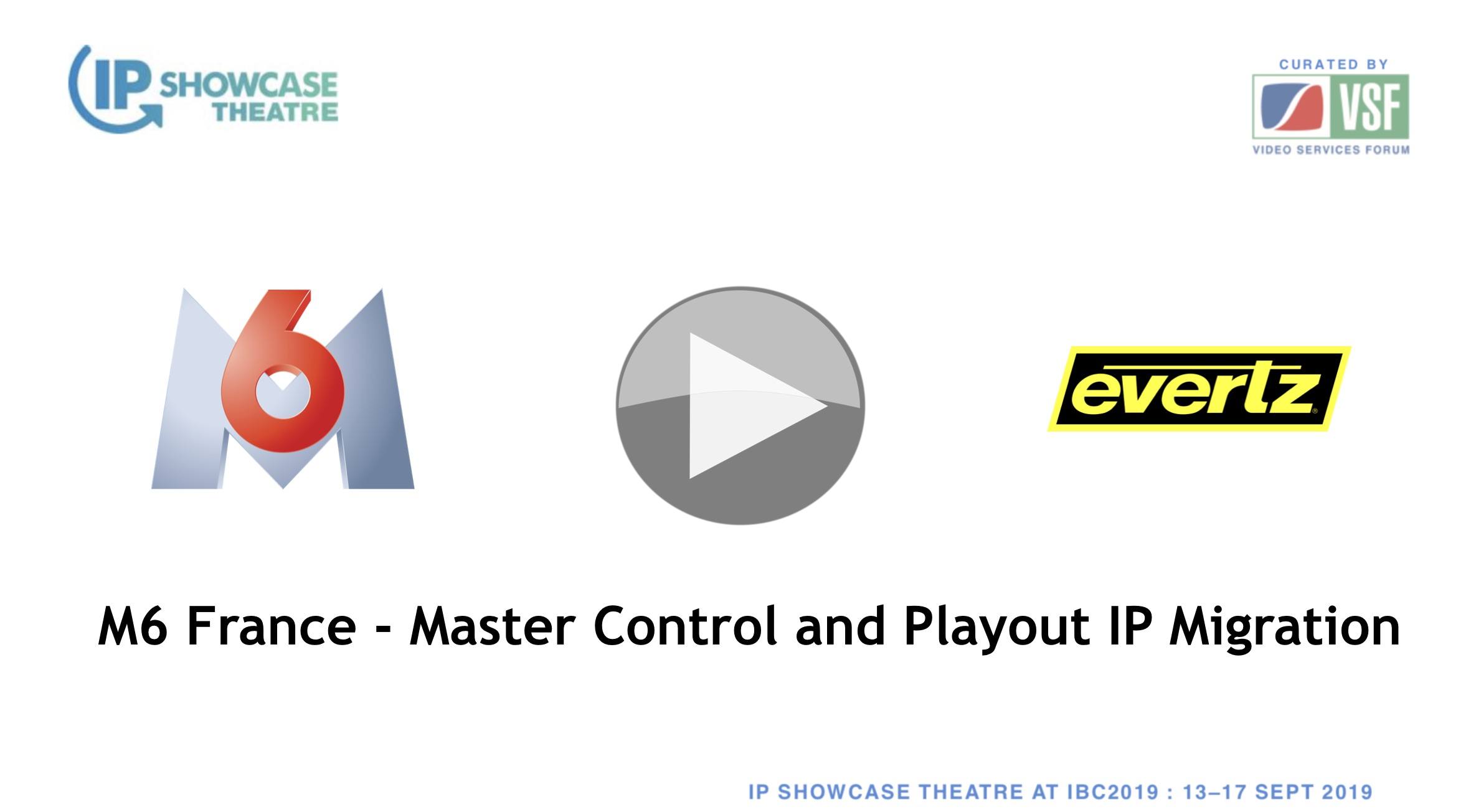 French broadcast company M6 Group has recently moved to an all-IP workflow, employing the SMPTE ST 2110 suite of standards for professional media delivery over IP networks. The two main playout channels and MCR have been already upgraded and the next few channels will be transitioned to the new core soon.
The M6 system comprises equipment from five different vendors (Evertz, Tektronix, Harmonic, Ross and TSL), all managed and controlled using the AMWA NMOS IS-04 and IS-05 specifications. Such interoperability is an inherent feature of SMPTE ST 2110 suite of standards allowing customers to focus on the operational workflows and flexibility that IP brings them. Centralised management and configuration of the system is provided through web interfaces which also allows for easy and automated addition of a new equipment.
Thanks to Software Defined Orchestration and intuitive touch screen interfaces information such as source paths, link bandwidth / status, and device details can be quickly accessed via a web GUI. As the system is based on IP network, it is possible to come in and out of fabric numerous times without the same costs implications that you would have in the SDI world. Every point of the signal chain can be easily visualised which enables broadcast engineers to maintain and configure the system with ease.
You can see the slides here.
Speaker
Slavisa Gruborovic
Solution Architect
Evertz Microsystems Inc.
Fernando Solanes
Director Solutions Engineering
Evertz Microsystems Inc.