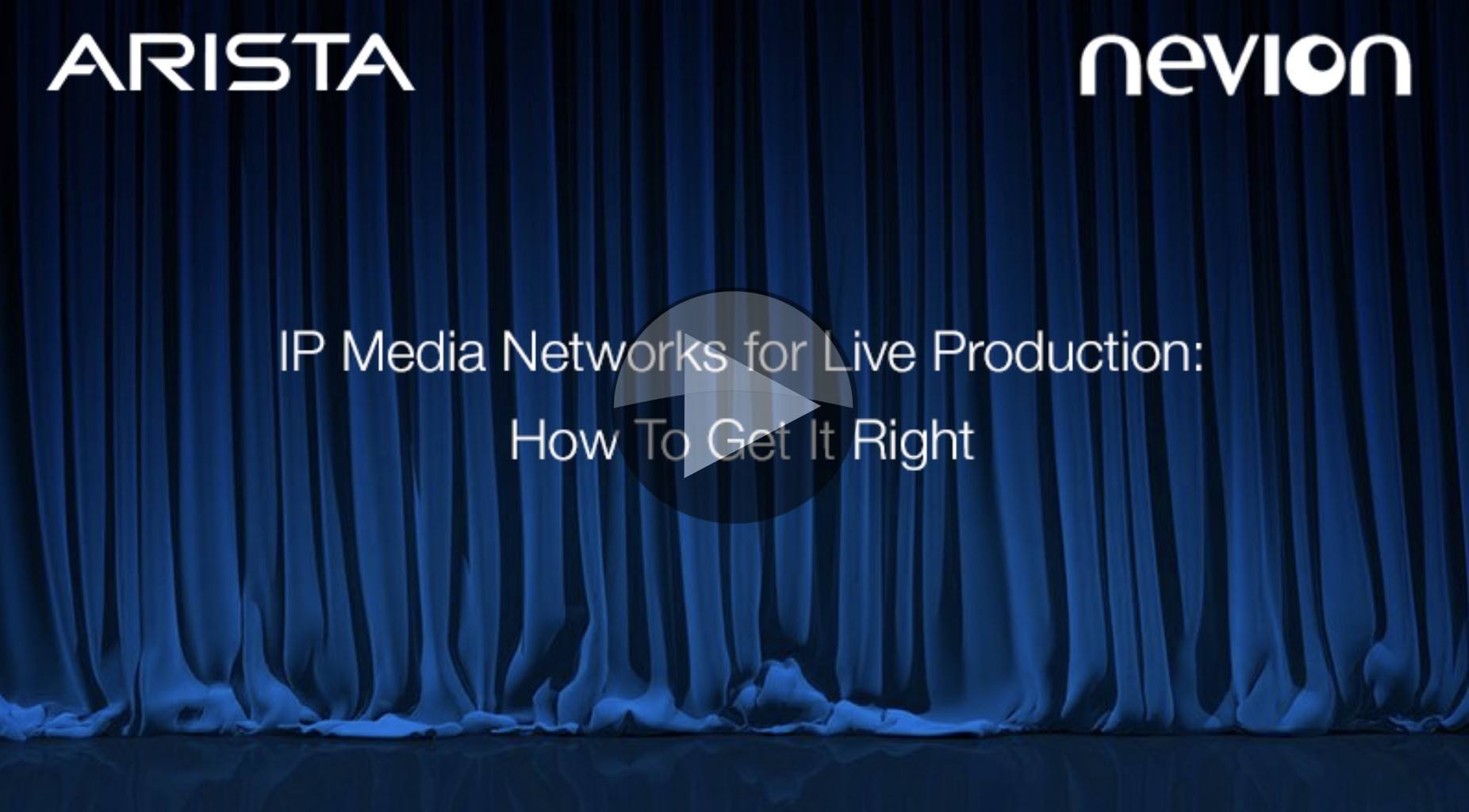 Building and controlling a network for SMPTE ST 2110 go hand in hand when it comes to planning an installation. As ST 2110 delivers all media essences separately, networks can easily end up carrying tens of thousands of flows emphasising the need for efficient network design and having a full understanding of the paths your media are using.
This video is co-presented by Nevion and Arista and starts by observing that the traditional difference between a LAN and WAN is being eroded leading as WANs get faster and better, we find that we can now deliver multi-location broadcast facilities which act similarly to if everything was co-located. Moreover, introduces Martin Walbum Media Function virtualisation which is enabled by network-connected equipment allowing for shared processing and shared control. For instance, it's now possible to house all equipment in a datacentre and allow this to be used remotely maximising the utilisation of the equipment allowing a broadcaster to maximise the value of its purchases and minimise costs.
Arista's Gerard Phillips takes a look at SDI systems to understand how we expect IP systems to behave and what we expect them to do. The system needs to deliver high throughput, instantaneous switching with low latency and no tolerance for failure. In order to do this, not only do we need to get the right software but to deliver the resilience we need, the network needs the correct architecture. Gerard takes us through the different options starting with a typical, flat, layer 2 networks and working up to leaf and spine along with a treatment of red, blue and purple networks.
Gerard recently did a deep dive on network design for live production for the IET. Take a look for much more detail on how to architect a network for uncompressed media.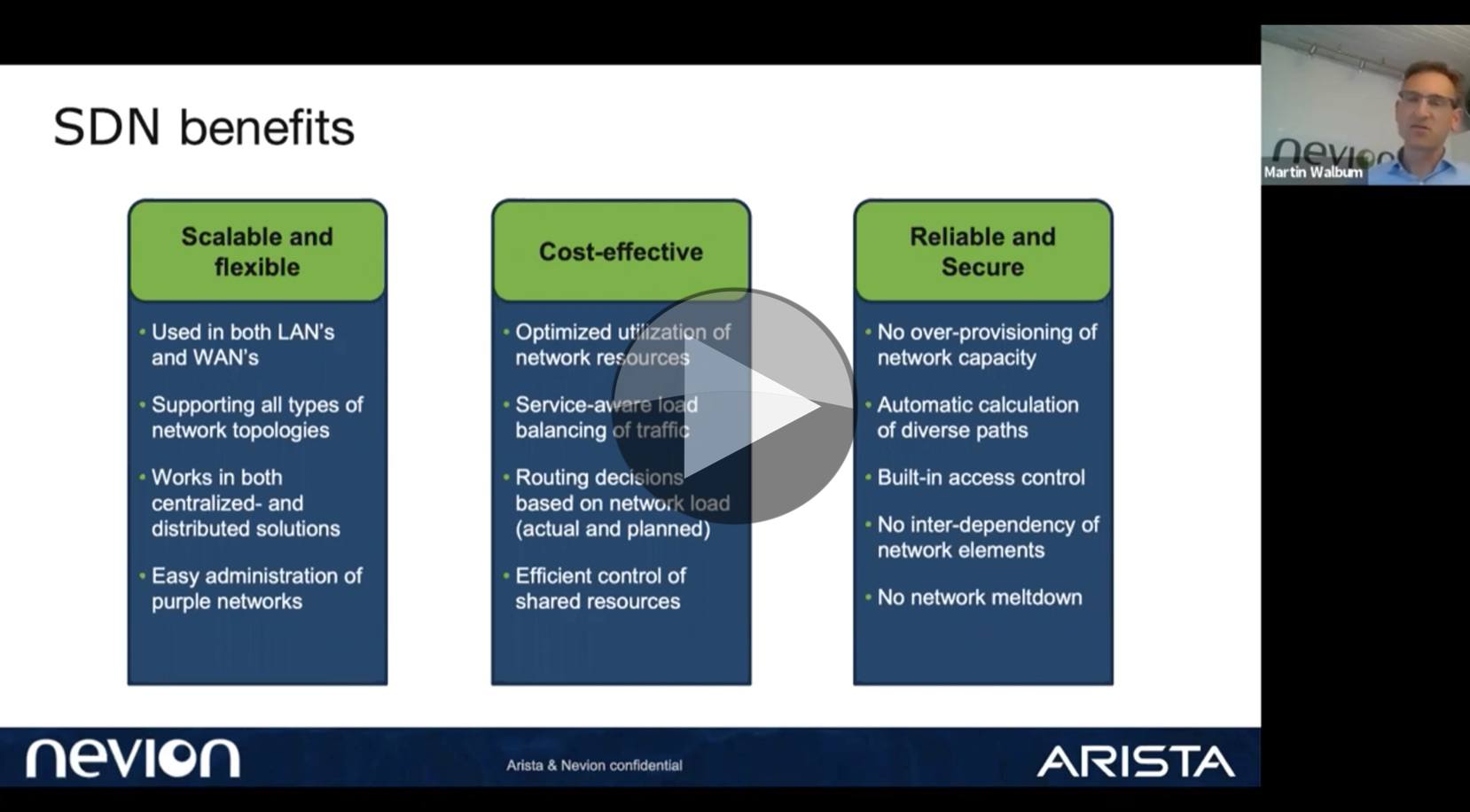 Martin then looks at the need for orchestration. Broadcasters expect to deliver systems with, preferably, no downtime. As such, we've seen that network elements are typically duplicated as is the traffic which is delivered over two paths and SMPTE ST 2022-7. If you want to take something out of use for planned maintenance, it's best to do that in a planned, ordered, way meaning you migrate flows away from it until it's no longer in-circuit. Software-Defined Networks (SDNs), do exactly that. Martin walks us through the pros and cons of managing your network with IGMP and SDN. Gerard's previous talk also looks at this in detail.
The video finishes with a look at which Arista switches can be used for media and a look at how Arista and Nevion implemented an ST 2110 network at Swiss broadcaster, tpc. This case study is presented in longer form in this video from the IP Showcase.
Watch now!
Free registration.
Speakers
Gerard Phillips
Systems Engineer,
Arista
Martin Walbum
Senior Vice President of Solution Strategy,
Nevion