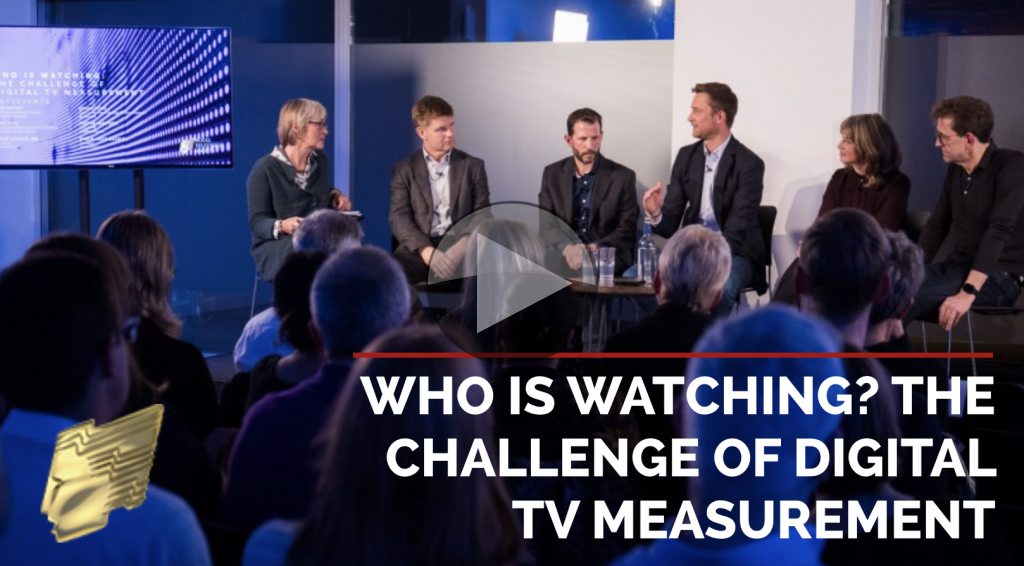 With the rapid increase in video-on-demand (VoD) viewing, over-the-top services such as Netflix and mobile TV, working out who watches TV – and when and where – has become a complicated business. Can the TV industry keep up with the changes and the ever-growing need to measure TV viewing habits across devices, platforms and other new ways to watch?
This panel from the RTS, includes Justin Sampson from BARB talking about how they're capturing iPlayer views which are increasingly important, particularly has sometimes a TV programmes are available on OTT before linear transmission. But there is still work to do capturing views on Netflix, Youtube, Amazon and other services.
In the same vein, Rich Astley, Finecast CPO, pointed out there is a lot of advertisement viewing which is also uncaptured.
Sky Media's MD John Lister gives his opinions including discussing the strong ability of linear TV to build brands which, clearly, is more important than individual advert spots.
Sarah Rose from Channel 4 discussed the continued importance of overnight ratings which are still highly correlated to having a hit on your hands.
Watch the whole thing to find out much more, hosted by Kate Bulkley
Speakers
Matt Hill
Research and Planning Director,
Thinkbox
Rich Astley
Chief Product Officer,
Finecast
John Litster
Managing Director,
Sky Media
Sarah Rose
Chief Consumer & Strategy Officer,
Channel 4
Justin Sampson
CEO,
Barb
Kate Bulkley
Moderator
Journalist