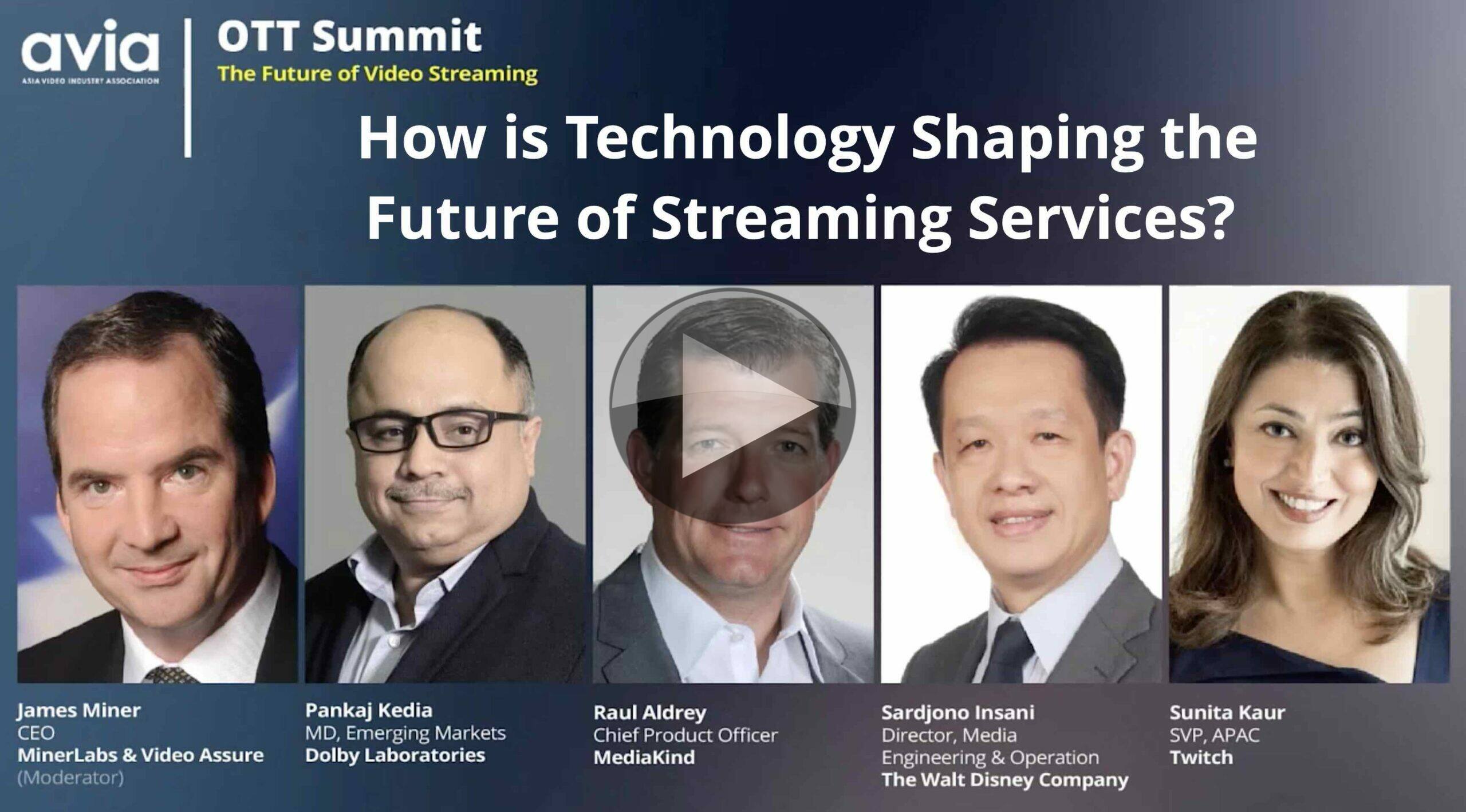 The streaming market is defined by technology, but as tech advances, it becomes more and more transparent to the user as it not only better facilitates delivery of media, but also makes the user experience better. This article looks at the current streaming market from the perspective of Disney, MediaKind, Dolby and Twitch to discover how far technology has brought us and the current challenges.
Sardjono Insani from Disney says that's it's very easy, now, to launch an OTT service with the technical barrier being much lower than before with many decent platforms which have good features. This allows new entrants a quick route to market. The challenges he sees are now more in the business domain such as having the right content, retaining customers and meeting their expectations. Customers have exposure to the big streaming platforms which have good device integration and can invest heavily in the technology behind their services. Whilst off-the-shelf platforms can be very good and offer similar device integration, depending on your audience, you may have a few notable gaps between the service you can provide and the competition. Without a "smooth tech offering", Sardjono suggests it will be harder to pick up and keep customers.
Sunita Kaur from Twitch sees customer engagement at the heart of the Twitch experience and one reason why it keeps customers and continues to grow. "What if TV could talk back to me?" is the question she uses to explain Twitch to those unfamiliar with the service highlighting the fact each video comes with a live chat feature allowing the viewers to interact directly with the hosts giving them an immediate connection with the audience. The future of her services will be around customer experience. Will the viewers still tolerate a 5-second delay? What if a feature is more than a click away? Answering questions like this help build the future Twitch. Sunita also touches on 'partnerships' which are an important monetisation strategy for streamers whether individuals or media giants. Partnerships, for example, allow microtransactions between viewers and streamers in the form of paid 'super chats'. This voluntary donation route works well for the younger audiences who are no stranger to ad-blockers. Burkhard Leimbrock, Commercial Director for Twitch EMEA phrases it like this: "In the era of ad blocking, content that is voluntarily engaged with and actively created by an audience – the majority of whom is aged 13 to 34 – in real-time creates a powerful and rare new opportunity for brands."
Raul Aldrey from MediaKind talks about using technology to transform live events as we know them now into immersive experiences such as allowing fans to choose camera angles and even clip up their version and share on social media. However, having 25 live cameras able to be delivered to the viewer with frame accuracy is still a difficult challenge. Once you've worked out how to do that, the next question is how ad insertion works. Raul feels there is a lot of space for innovation in the user experience including creating hyper-personalised experiences using AI to follow specific players and also, linking in with Sunita's points, using microtransactions much more during the event.
Pankaj Kedia from Dolby is focused on the world of mobile devices. In his region, he says between 48 and 94% of consumers have upgraded or will upgrade in the coming year or so. This, he feels, means there is a lot of technical capability in the mobile device market leaving a gap between the technology that available content can exploit what the devices can do. He sympathises with the need to maintain a consistent user experience where locally-generated content (such as Bollywood) sits next to international content which may look or sound better. But his point is that content creation has become democratised and tools are more accessible than before. Money is absolutely still a factor, but HDR has arrived in low-end devices such as iPhones so it's not out of the question to have high-end technology in all levels of content.
Watch now!
Speakers
Pankaj Kedia
Managing Director, Emerging Markets,
Dolby Laboratories
Sardjono Insani
Director, Media & Entertainment Distribution,
Walt Disney Company
Sunita Kaur
Senior Vice President APAC,
Twitch
Raul Aldrey
Chief Product Officer,
MediaKind
Moderator: James Miner
CEO,
MinerLabs Group