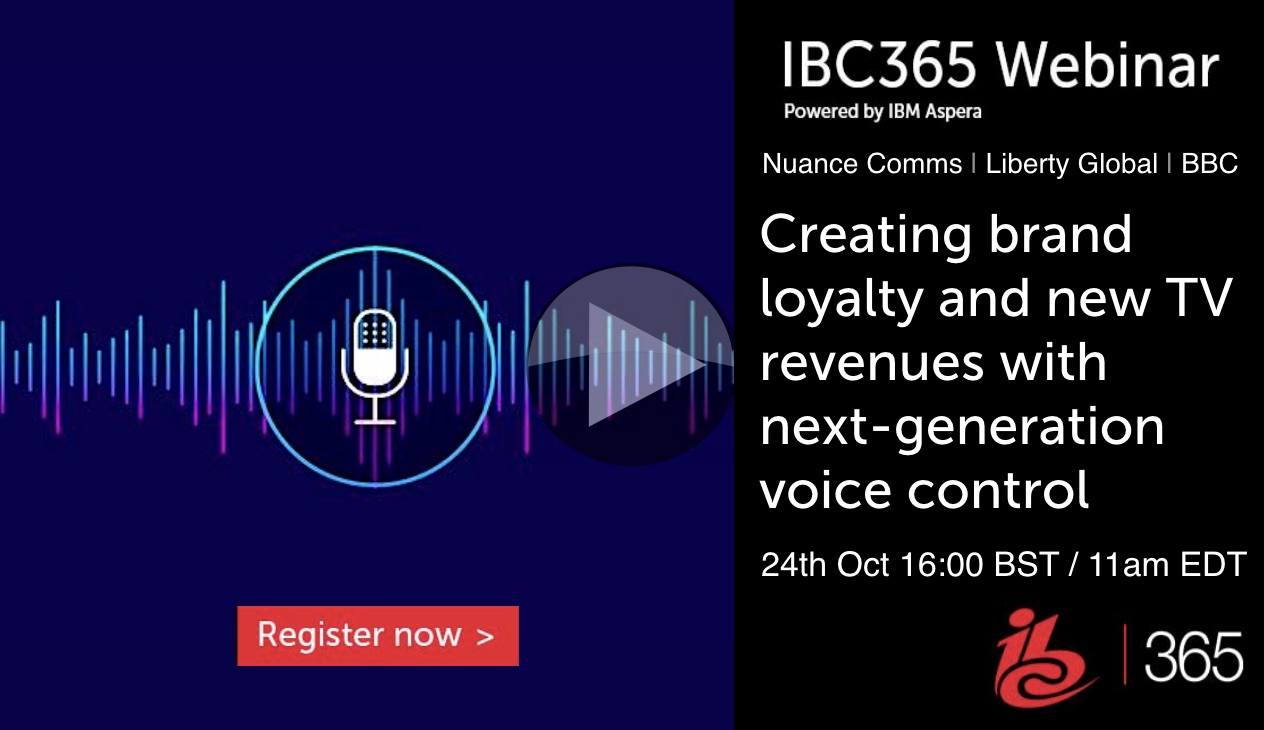 With smart speakers, mobile phones and computers all sporting voice-controlled interfaces, it's no surprise that smart TVs, Apple TVs and others can be voice controlled. This webinar looks at how much consumers expect control and what they expect.
Getting voice right, can be a really big differentiator in terms of enjoyment and confidence of a service and the speakers discuss how that can enhance retention and growth.
As seen with a recent update to Apple's HomePod which allows it to recognise who's speaking, voice can be used for personalisation, security and privacy when carefully applied to the service.
The webinar will also discuss fraud reduction and ecommerce opportunities.
Speakers
Sebastian Reeve
Director, EMEA, Intelligent Engagement
Nuance Communications
Pieter Vervoort
VP Entertainment Products,
Liberty Global
Daniel Whaley
Senior Architect, Product (Voice & AI)
BBC