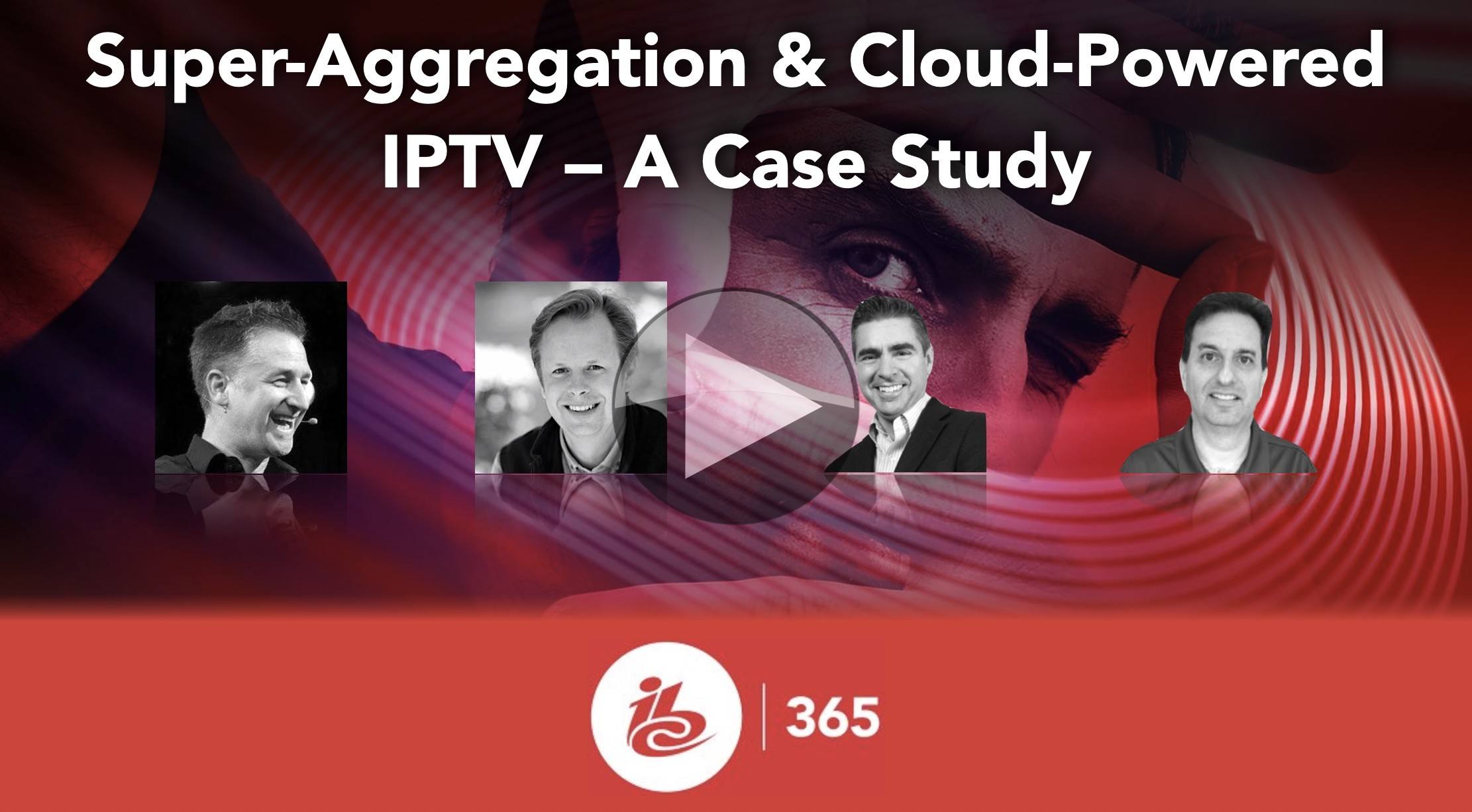 What is super aggregation and why is it necessary for the media & entertainment industry? Surveys show that 47% of US citizens are frustrated by having to subscribe to multiple services rather than just 1 as they used to. Moreover, 57% are annoyed when content they like moves to another platform. This indicates there's an opportunity in the market for services which aggregate multiple services into one to meet the needs of consumers and expand the reach of streaming providers.
This webinar from IBC 365 is hosted by Andy Waltenspiel who talks to TiVo, Liberty Latin America and Velocix about how they've worked together to launch a super-aggregation service for Latin American countries. Chris Thun from TiVo explains that he feels that 'universal search' is essential as well as 'universal browse' which creates a recommendation engine which understands you and helps you discover content from all services.
Liberty's Edwin Elberg explains that this project came about when Liberty Latin America split from Liberty Global. Unusually, this meant they had to learn how to 'scale down' their operations. But this gave them an opportunity to differentiate themselves through a super-aggregation project which relied on the strengths of TiVo and Velocix with TiVo handling the customer-facing elements and Velocix managing the technical integration of the project and technical delivery of a number of workflow features such as ingest, recording and delivery to any device.
Jim Brickmeier from Velocix explained that their choice to use the cloud was made from the point of view of flexibility and reactiveness being most important. Whilst telcos which have their own network may still want to use on-prem solutions since delivering to their network is so much cheaper that way plus they can use many of the same technologies that would be in the cloud on-prem.
From a business perspective, having a super-aggregator is a benefit for many of the streaming services because Liberty is a big, trusted name with many subscribers. They already have a commercial and brand relationship with millions of people which significantly reduces the friction in signing up to new content, particularly in a part of the world where credit card ownership is far from universal.
Overall, this service seeks to differentiate itself and maintain subscribers by being the only company in the market with a user-experience at that level and with great content. Edwin Elberg points out it's far from easy in setting up multiple relationships for the service and involves many contracts and careful planning to deal with international sales tax rules. Onboarding a new partner, he suggests, should be quicker and he thinks a standard for both the content provider and the aggregator to follow or conform to is the future.
Watch now!
Free
Speakers
Chris Thun
Vice President, Product
TiVo
Edwin Elberg
Sr. Director, Product Development
Liberty Latin America
Jim Brickmeier
Chief Product and Marketing Officer,
Velocix
Andy Waltenspiel
General Manager
Waltenspiel Management Consulting